Table of Contents
What do all good hotels have in common? You guessed it, hospitality! It is a meaningful word that goes beyond being friendly, generous, and kind towards people traveling across countries and states to arrive at your hotel. "Hospitality" is closely associated with offering your guests the perfect escape from their regular lives, and it is your job to give them the an experience that they will never forget. Hopefully a good one.
So lets take your guests on this journey filled with comfort, elegance, and lovely coziness with aesthetically pleasing designs that only proper lighting can help achieve.
Types Of Hospitality Lighting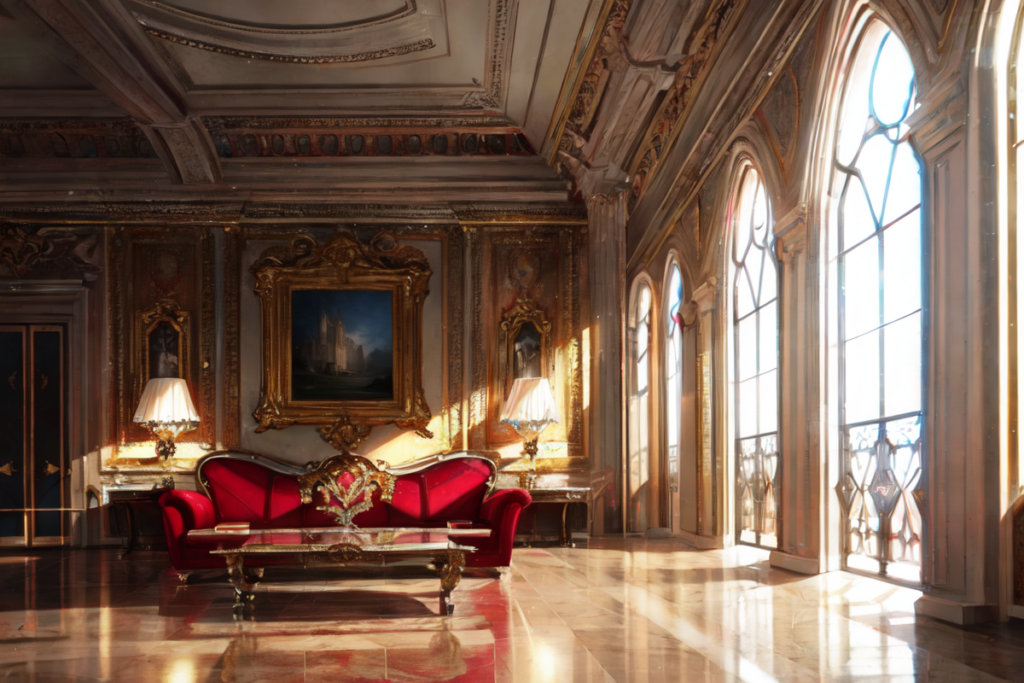 This is an asset many hotel owners disregard and don't give much importance to. Believe it or not, hotel lighting dictates an atmosphere and plays a significant role in your guest's experience and comfort.
Not only does it make your hotel look grandiose but depending on the types of lighting placed and where you place it, your guests are bound to feel the warmth and a welcoming aura.
On top of this, here are other advantages of having great hotel lighting:
Good lighting design has physical and biological effects on a person, like improving moods and helping them get a better night's sleep.
It promotes productivity and prevents hazards.
Assists in making the décor of your hotel look luxurious.
The possibility to save guests from suspicious/threatening activities, ensuring they feel secure and safe.
Overall, the guest's experience is all that matters, and proper lighting makes your hotel look warm and inviting, positively impacting their stay.
Here are some of the most common types of lighting in hotels with the biggest impact:
Hotel Lobby Chandeliers

Many hotel owners overlook their lobbies, which is a shame. Lobbies play such an important role in your guests experience. This is one type of hotel lighting that can really impress a guest.
The lobby is the first thing your guests see after entering, so creating the space and décor as welcoming and grand looking as possible will elevate anyone's mood.
Also, first impressions matter, and your guest's decision to stay or leave might end up on how good your hotel presents itself.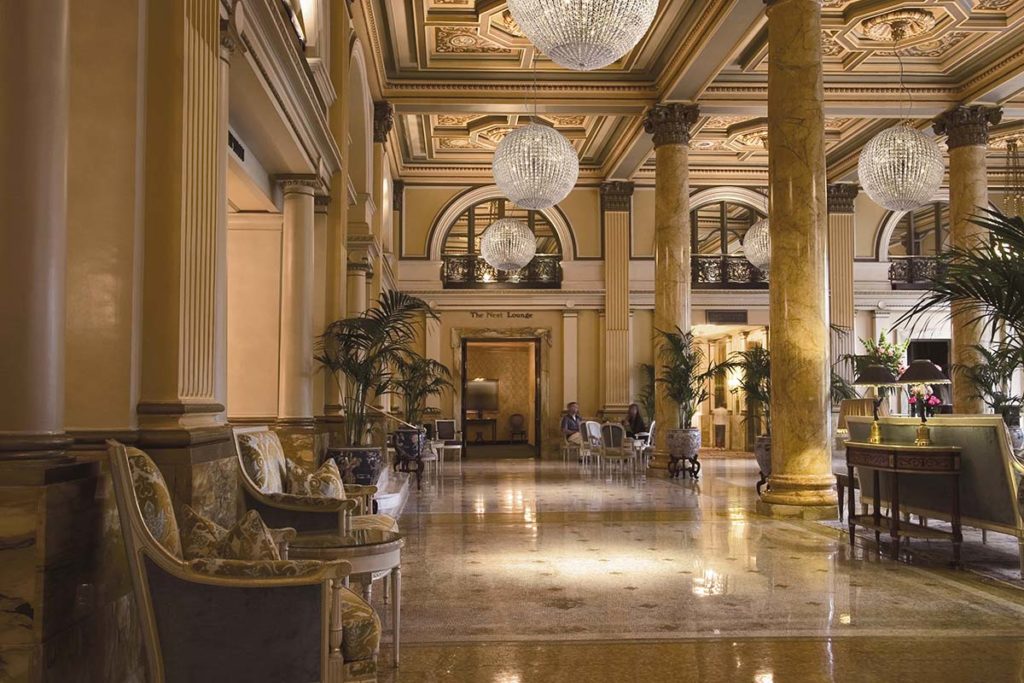 Considering that it's also one of the busiest places in the hotel (since people wait and socialize there), you should treat it with importance as it's key to the overall interior décor.
Chandeliers are a hotel lobby's best friend! They come in endless amount of designs and styles so there is always a good fit for any interior. If you have trouble finding a chandelier you like, you might have to consult a designer to design a custom lobby fixture. We specialize in manufacturing custom design hotel fixtures.
Making the move to upgrading your lobby with a nice chandelier makes the stay that much more memorable. Based on our past projects, we've seen grand chandeliers get quite the attention from guests that post to social media – gaining extra eyeballs and attention.
Besides that, combined with the perfect architecture, the hotel lobby chandeliers will bestow a luxurious look on your hotel's complete décor. This attracts guests by visually captivating them.
While hotel lobby chandeliers offer ambient lighting, they fall under the decorative lighting category and are used mainly added for various aesthetic purposes. It's one of the lights you can get the most creative with and present a whole image through and through. Having the right one will drastically enhance or change the hotel's atmosphere give you better branding power.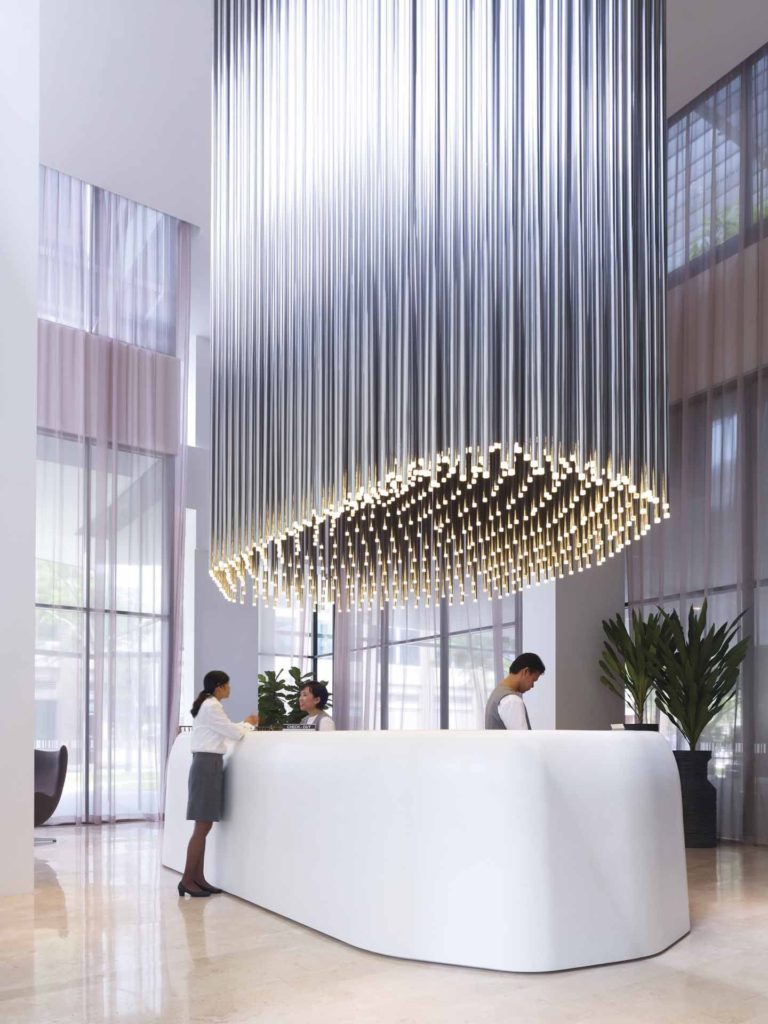 For example, modern chandeliers might be your best choice if you're looking for a minimalist approach to your hotel. On top of being functional and beautiful, they are simple yet elegant.
If vintage is what you seek, go with contemporary chandeliers, and if it is flashy you want, the classic chandeliers with K9 crystal are probably the way to go.
Wall Lighting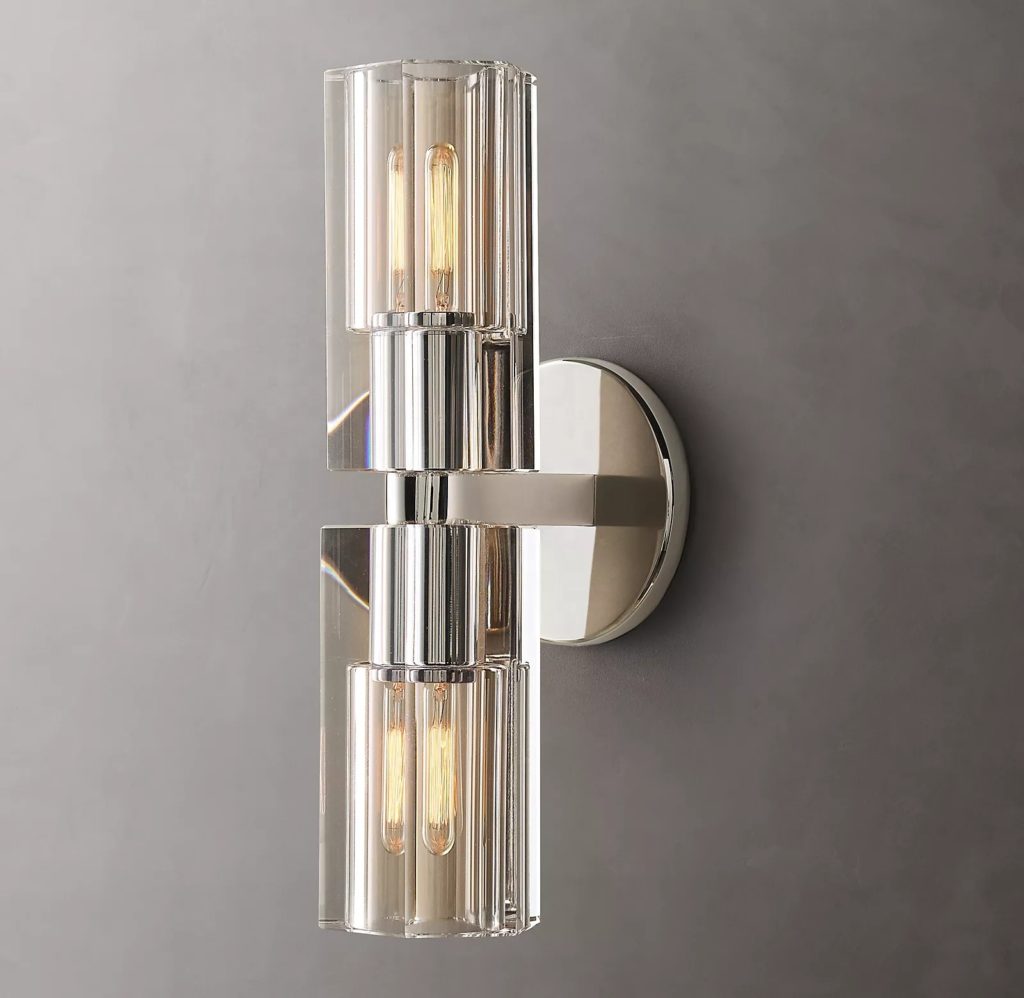 On top of being attractive and aesthetically pleasing, wall lighting/sconces are the perfect addition to many area of your hotel. This helps you create a uniform design that you connect from common areas into the guest rooms.
They are an excellent source of indirect lighting. Also wall lights are crucial and play a big part in making a space complete and inviting for your guests.
They are beneficial for various types of application, making them super helpful for lighting designers. Here's why:
Wall lighting is an excellent form of accent lighting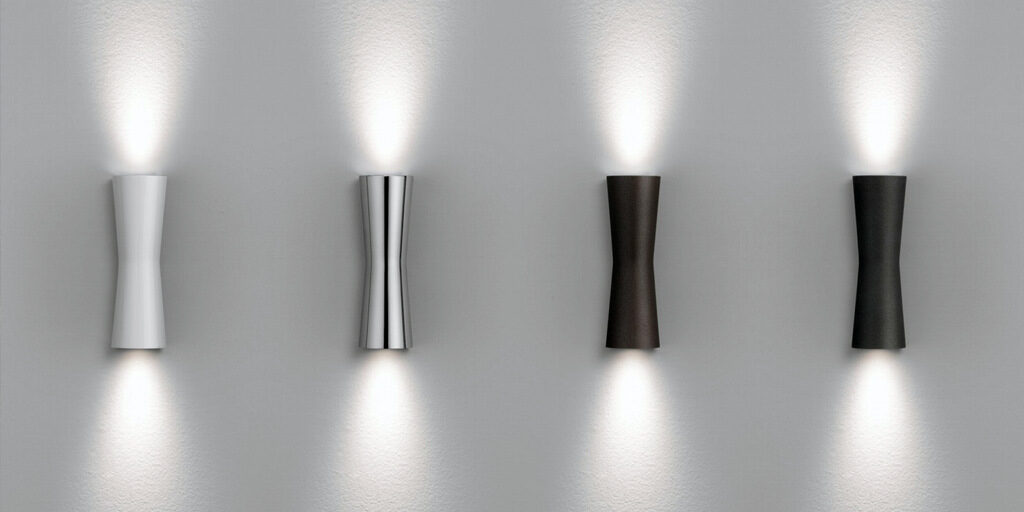 If your hotel possesses beautiful paintings, sculptures, and various wall artifacts, you might want to add wall lighting/sconces. This type of lighting is an timeless trend that any hospitality project can incorporate.
Carefully designed and placed wall lighting offers excellent showcasing and indirect lighting, perfectly bringing out your various objects, making them visible from a great distance, and boosting attraction overall ambience.
From your guest room bathrooms to outdoor sconces, many parts of your facility requires wall lights making them quite crucial for any build. Just make sure your wall lighting is ADA compliant!
Ambient lighting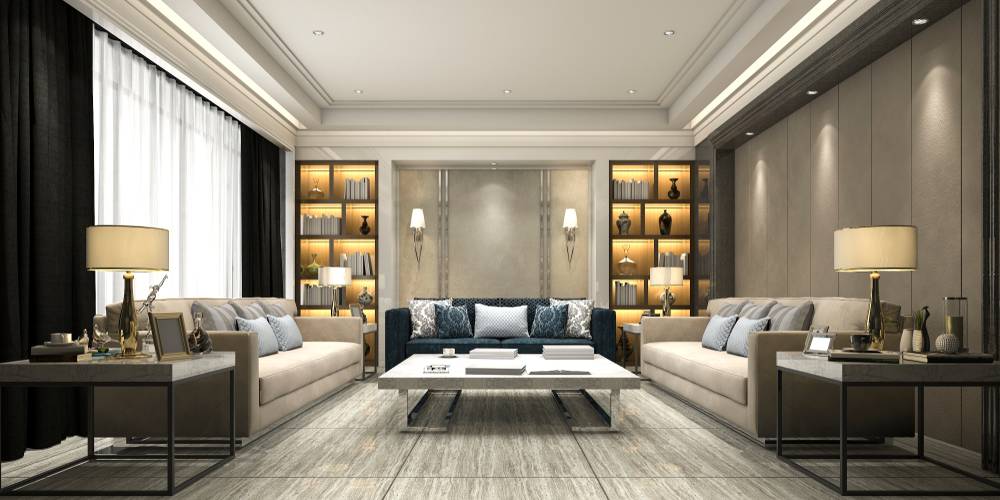 Ambient lighting is necessary in setting the atmosphere for your guests, and wall lights may be the perfect tool to achieve that.
For example, if you need an extra layer of indirect lighting to light up the exterior of your hotel, wall lights got you covered.
Furthermore, since wall lighting is versatile, you can place them in various parts of your hotel. An example would be in the aisle, hallway, or stairs. They illuminate dark and even sometimes dangerous spaces, offering your guests a relaxed, safe and secure environment.
Ballroom Lighting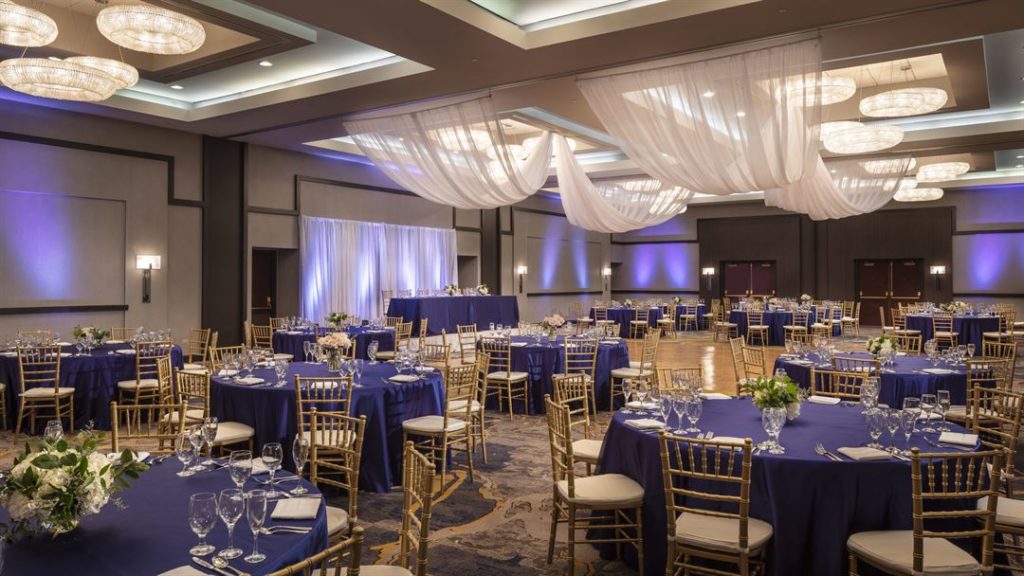 If your hotel is lucky enough to have a ballroom, it's important to get the perfect lighting for any even that it may hold. Many hotels these days have integrated several types of lights to match any mood, especially integrating RGB. Another popular trend is color temperature dimming that gets the overhead lighting just right for any event.
Since ballrooms are primarily used in modern and ancient times for events such as balls, meetings, birthday parties, and weddings, among other various happenings, a good rule of thumb would be to take the minimalist approach here. Grand chandeliers won't really work here.
And by the minimalist approach, we mean adding just enough decorative lighting to set the atmosphere, attracting guests, but not enough to fully brand the room solely for specific occasions.
Overall, the lighting should match the event's theme, and decorative lighting such low profile crystal and good wall lighting are crucial to provide sufficient illumination. We also suggest integrating LED strip accents and use wall washer lights to have full control of the presentation and feel of the ballroom.
This can really set your ballroom apart from others as customers are probably shopping around with other hotels in the area and comparing.
Lamps & Floor Fixtures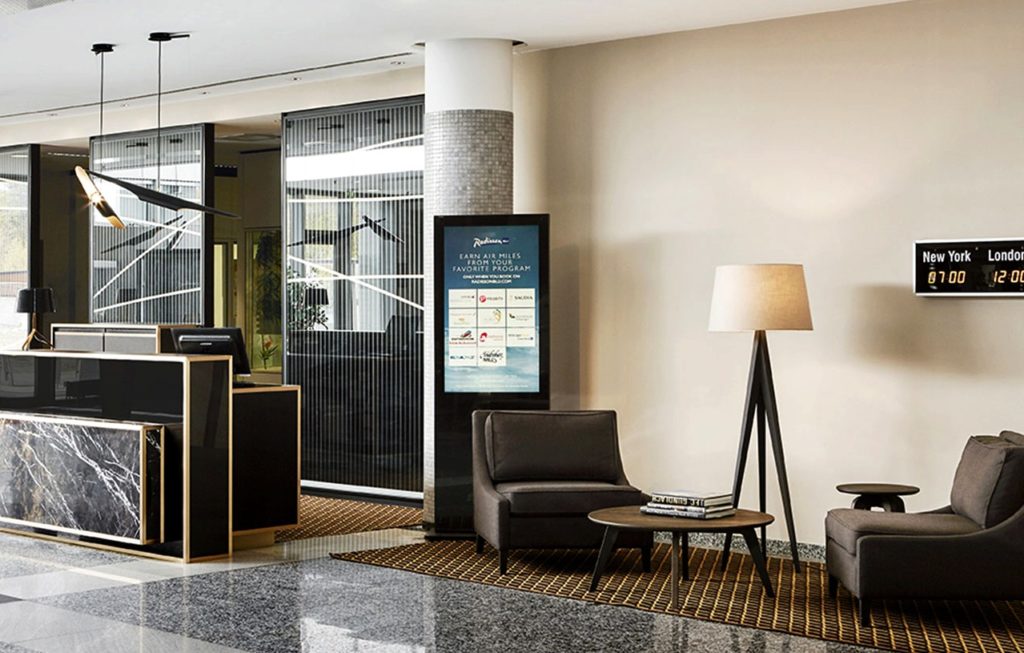 While guests might be initially impressed with the lobby, as they get settled and make it towards their rooms , they start to pay more attention to detail. One way to accentuate detail is through floor and table lamps, they are the most important part of your guest room lighting.
These lights bring both form and function these days with many features coming built into the lamps themselves. This puts a sense of utility to the whole room. Many hotel table lamps these days can be customized with USB ports, extra outlets, and touch functions for brightness.
These lamps don't have to be particularly fancy and you generally want to be on the conservative side of your per unit cost if you're trying to stay on a budget. Generally fewer eyeballs a fixture has at a time, the lower the unit cost should be.
But whatever the case, choosing the perfect lamps & floor fixtures should be well thought out when planning. Aim for ample but soft light to ensure good lighting without being too dim. Also, avoid integrated LED styles for these lamps as replacing lights will get expensive and the maintenance will add up over time . Stick with traditional bulb sockets while using high quality LED bulbs – even though it limits your design style.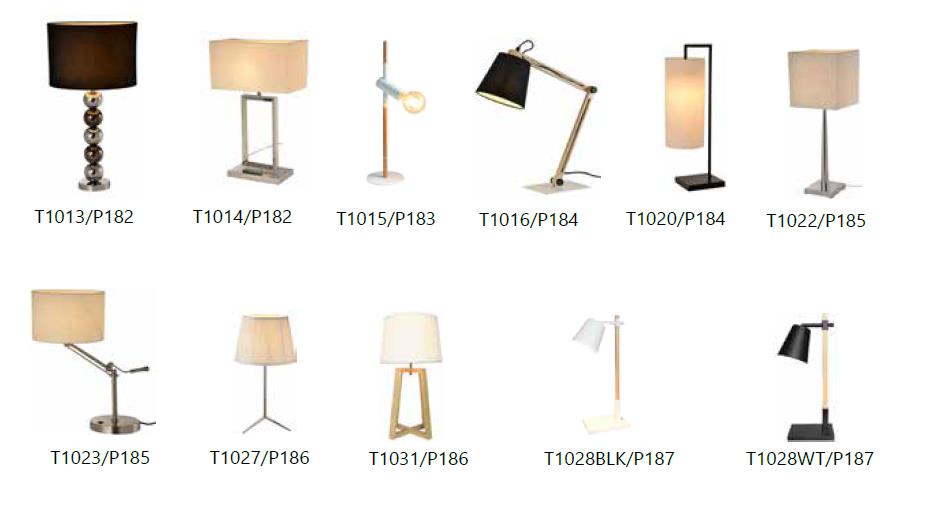 Luckily, since lamp & floor fixtures have been using in the hospitality space for a long time, there is tons of options to give your hotel a unique touch. We make a lot of custom lamps from scratch, so the possibilities are literally endless!
Guests generally appreciate a well-designed table or floor lamp since they assist in everyday tasks like reading or doing activities requiring brighter and more specific lighting; they bring a luxurious feel to the specific space, area, or room.
On the other hand, floor fixtures or lighting are the perfect alternatives to ceiling lighting. This is generally done to meet fire safety regulations and it's the primary reason you don't see so many pendant lights hanging in your hotel room.
Vanity Lighting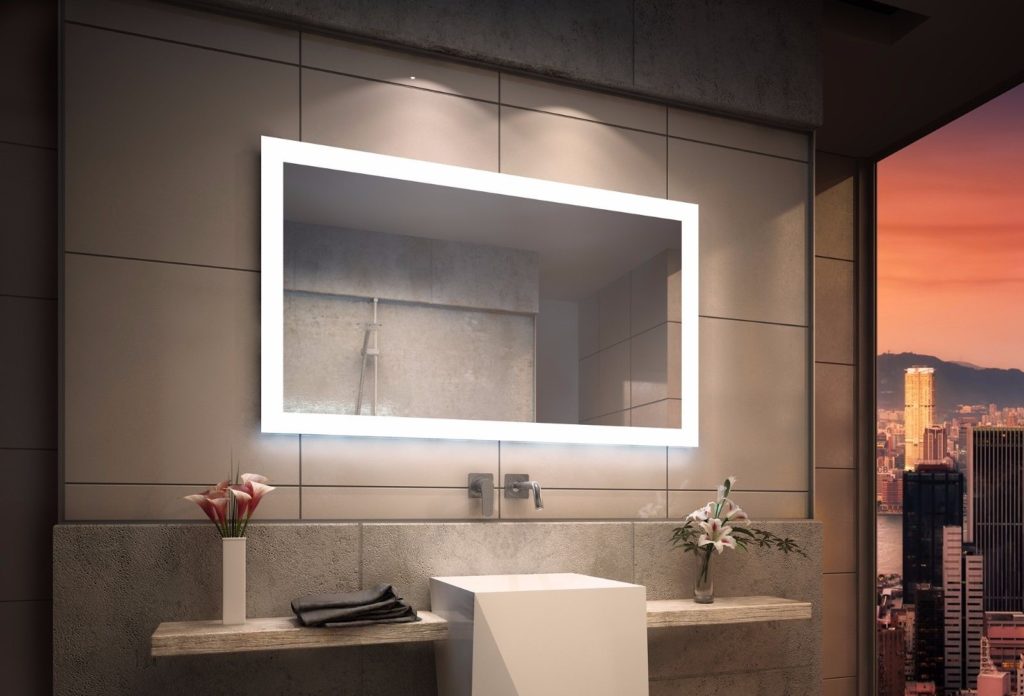 While from experience we've seen most mid to high end hotels opt in for LED backlit mirrors and dual mirror sconces, vanity lighting are still a way to stand out and bring your own interior design language.
The motto is graceful and stylish but functional to the max; vanity lighting is the alternative to ceiling fixtures near a bathroom mirror, and here's why.
While well-designed ceiling fixtures bring an aesthetic look, there is much less options for damp proof ceiling lighting so hotel owners are opting in for other alternatives such as down lighting, accent lighting and wall lights.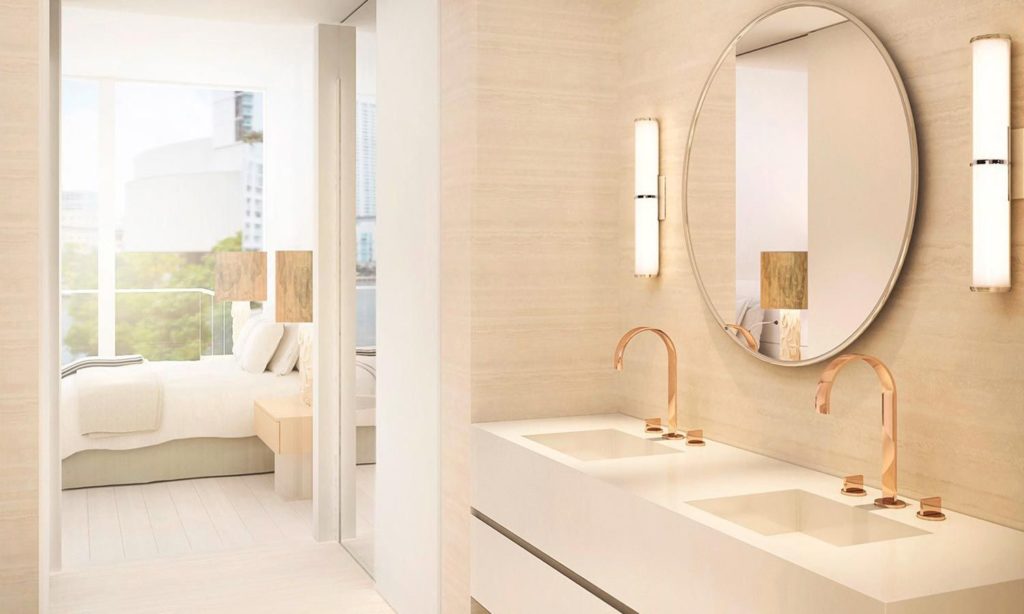 Nevertheless, with all the types of vanity lighting available on the market today, choosing the proper position and the type of vanity lighting that best brings out the bathroom's design, among other considerations, is vital.
Conclusion For The Types Of Lighting In Hotels
Since the types of lighting in hotels set the atmosphere, they play a significant role in your guest's experience, making them crucial in elevating your hotel's status. It won't bode well to see the same fixtures inside of a Motel 6 and and a Hyatt brand, for example.
The key is to study the type of lights that best fit the environment and how well they promote functionality.
A great piece of advice, if you have the budget, is to hire a lighting or interior designer, they will save you lots of headaches. They come with experience and invaluable knowledge about the industry and can help you make sure you don't simple avoidable mistakes and keep up with hotel lighting trends.
Lighting In Hotels FAQ
Why Don't Hotel Rooms Have Ceiling Lighting?
The main reason why hotels don't have ceiling lighting is because developers are looking to make the most of amount of money for the height limits of hotels. This limits the cavity space between floors to work with that type of lighting. It would also slow down the construction process and require more money to be spent.
Another reason is maintenance costs. Maintenance takes much longer if a ladder is involved so it's much easier to replace bulbs on floor and table lamps rather than using a ladder for each room. Finally, it's also easier to remodel a hotel that has more plug-in fixtures rather than replacing ceiling and pendant lights.
Why Do Hotel Lights Turn Off When You Take The Key Out Of The Slot?
This is also a cost saving measure and a way for hotels to be more energy efficient when guests are out and about. Many times travel is hectic and guests forget to turn off the lighting when they leave, causing the hotel unnecessary cost.
What types of lights are used in hotel rooms?
The most common types of lighting used in hotel rooms is portable luminaires such as floor and desk lamps. In addition, wall lights are often used for bedside lighting. In the bath area many hotel rooms utilize a LED mirror light or vanity lighting, and in some cases a can light.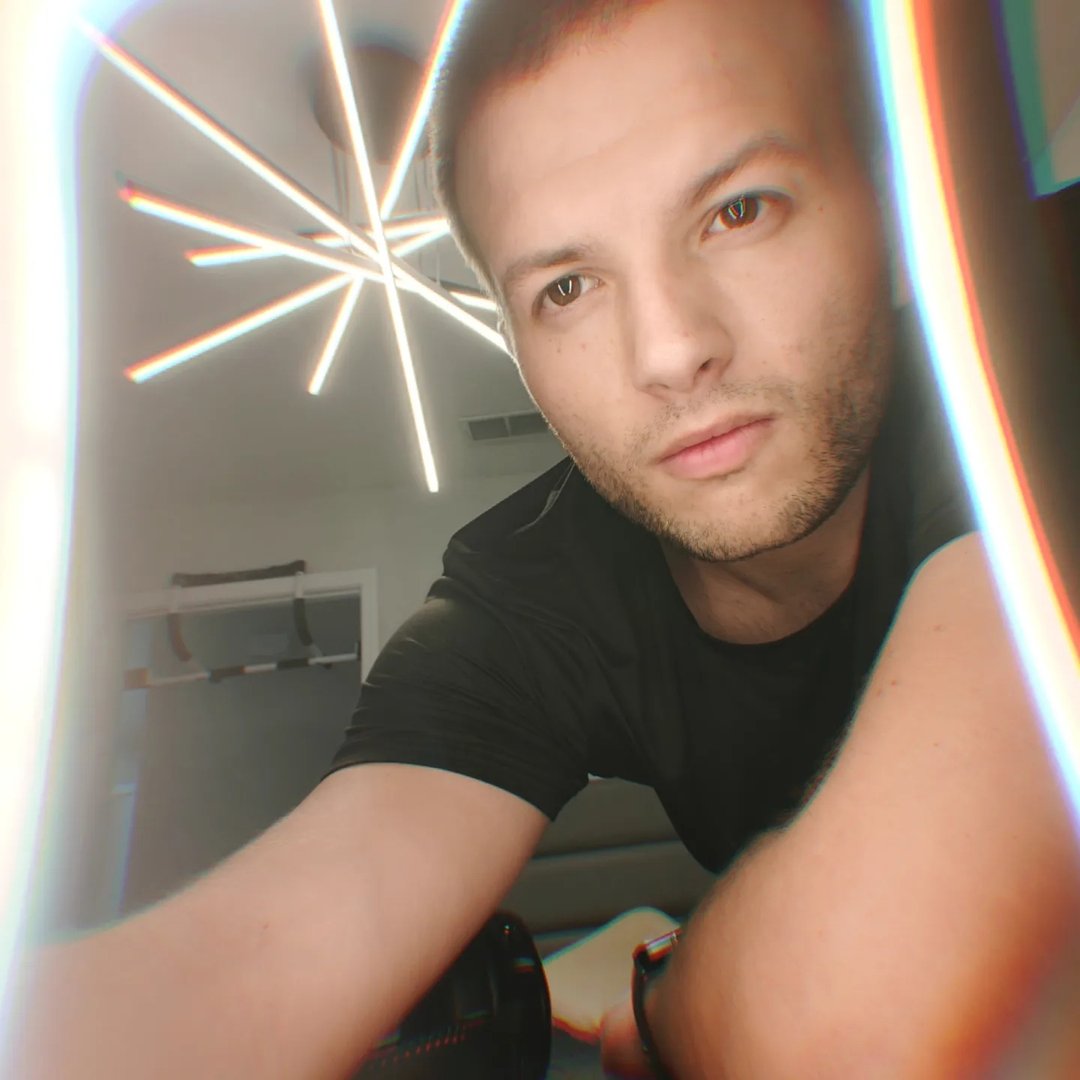 I have been the project manager for Modern.Place since early 2016, spending three of those years working overseas on the manufacturing & procurement side of the LED lighting industry. Constantly learning and passing on knowledge to others while excited for what the lighting industry will involve into next.