Getting the perfect lumens for your office lighting will make a tremendous difference in the long run. If the lights are too bright or too dim, you and your colleagues will struggle to remain productive and efficient. Running an evergreen business means that your services are available around the clock so your lights need to work well in the middle of the day and at the darkest point each night.
Typically, most offices will be fine with a maximum of 500 lumens per square meter although you could scale down to a minimum of 300 lumens. The guide below will provide more in-depth answers to this question.
Importance Of Office Lighting
Lighting is vital to every aspect of an office. Secretaries, accountants, payroll supervisors, attorneys, and data entry clerks work in office settings. These workers spend at least eight hours transcribing and reviewing important documents. The longevity of a business depends on accuracy and efficiency which are hindered by poor lighting.
Poor lighting in your space can lead to OSHA fines for violations and can even result in lower employee productivity. Even a typographical error is inevitable in poor lighting, but more often than not can be corrected without further ado. Multiple lighting errors can lead to the loss of business performance or worse.
The appropriate lighting can minimize typographical errors by making even the finest details of a document clearer.
Natural Brightness Matters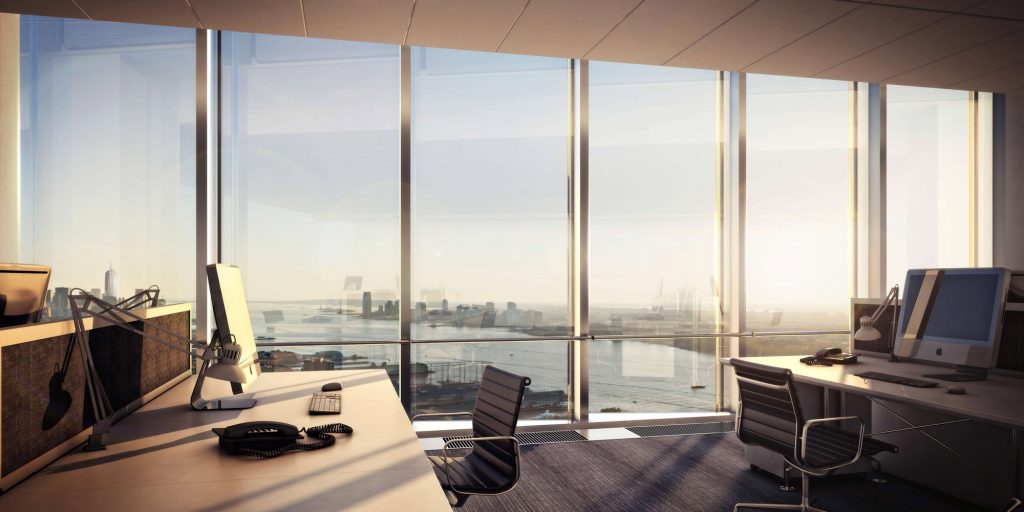 It is difficult for anyone to determine the best lumens for a specific situation because each situation is unique. In many cases, you're managing an office in a skyscraper with many windows. As a result, the managed office space may be brighter than offices on the ground level. When dealing with ground-level offices, we recommend using brighter lights to ensure the workspace is adequately lit.
In darker environments, 400 to 500 lumens per square meter should be enough for the office space in question. When no alternative light sources are available, pick lights with a rating of around 300 lumens.
Regardless, the natural brightness of the workspace matters and you should try to incorporate it into your workspace.
Lumens & Lighting Placement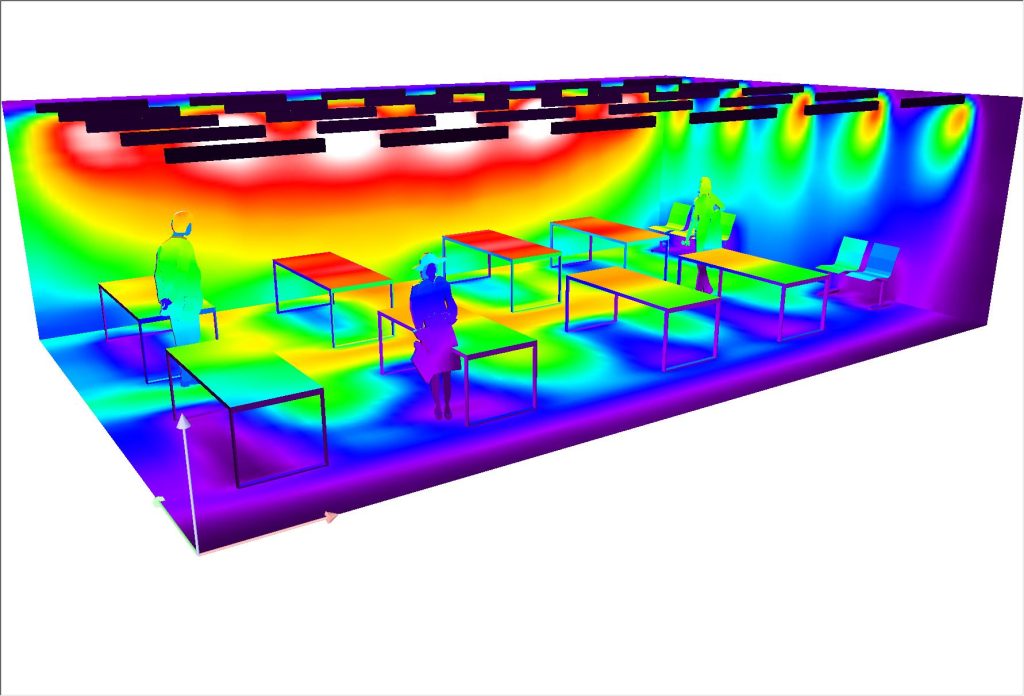 Besides getting the right lumens, it is essential to achieve the perfect lighting placement. If you have a 500 lumens light behind your cubicle, you may not be able to see your keyboard well because the light may be blocked by the wall of the cubicle. Typically, the workspace should have 500 lux of lighting. All direct surroundings should receive 300 lux of lighting.
A 1,000-lumen desk light should be enough to provide 500 lux in your immediate work area. Get the right placement to ensure every workspace in the office has enough light. Usually, overhead lights are best for managed workplaces although supplement lights may be needed in some cases.
Recommended Lumens
In general, office managers should make sure that each workstation has at least 500 lumens for each square meter of space. Getting the perfect lighting will provide countless benefits besides allowing the worker to see everything sufficiently. An adequate lighting system will also guarantee that workers remain alert, energized, productive, and creative. Again, the United States General Services Administration recommends at least 500 lumens per square meter.
Get the perfect combination of ceiling fixtures, task lights, and proper layout to ensure your workers have enough light to excel for your business.