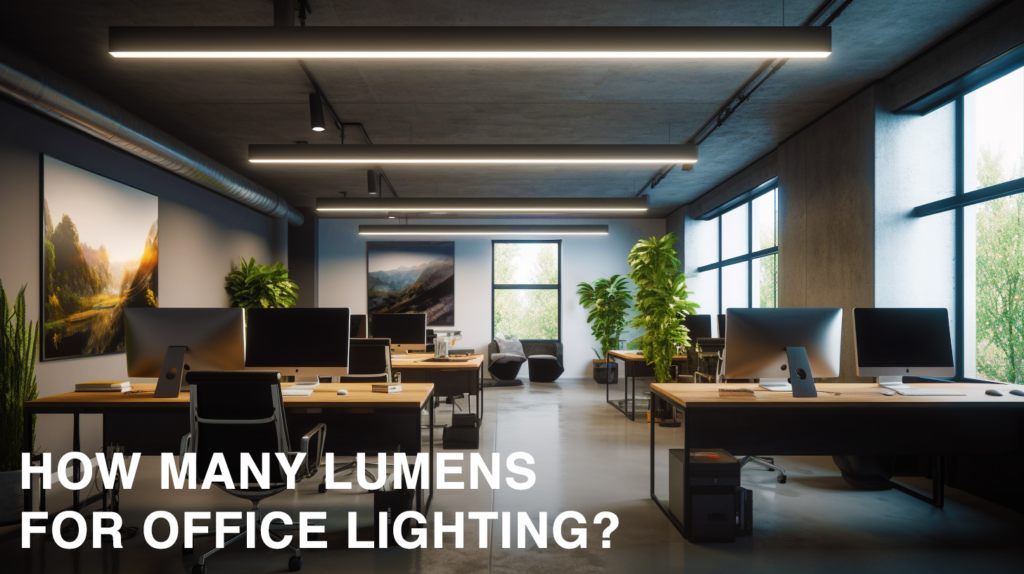 Table of Contents
Getting the perfect lumens for your office lighting will make a tremendous difference for you an your employees in the long run. If the lights are too bright or too dim, you and your colleagues will struggle to remain productive and efficient. Running an evergreen business means that your services are available around the clock so your lights need to work well in the middle of the day and at the darkest point each night.
Typically, most offices will be strive for a maximum of 500 lumens per square meter (also known as lux) although you could scale down to a minimum of 300 lumens as recommended by IES office lighting standards.
Importance Of Office Lighting Luminance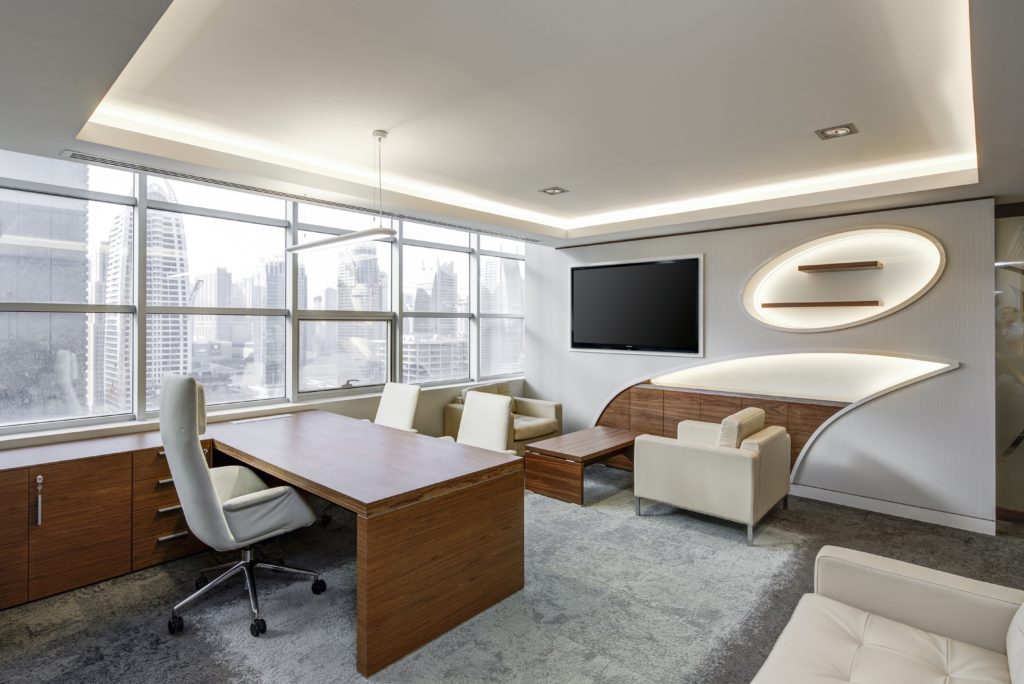 Lighting is vital to every aspect of an office, without good lighting nobody would be able to get any work done and frankly speaking poor lighting does have an effect on your employees too. Workers typically spend at least eight hours at work a day and many do work that is meticulous and eye straining. This is why it's important to fix poor lighting ASAP. To learn more about the best office lighting for your eyes, see our post here.
Poor lighting in your space can lead to OSHA fines for violations and can even result in lower employee productivity. Even simple mistakes such as typo's can be a result of poor lighting, which can cost you greatly. Lighting that is too dim or bright can result in multiple factors that can lead to the loss of business performance or worse.
The appropriate lighting can minimize even small things such as typographical errors by making even the finest details of a document clearer. Those can add up.
How Many Lumens For Office Lighting Chart
| | | |
| --- | --- | --- |
| Type | Application | Foot Candles |
| Offices | Accounting | 50-100 |
| Offices | Audio-Visual Areas | 20-50 |
| Offices | Conference Areas | 20-70 |
| Offices | Corridors, Stairways | 20 |
| Offices | Drafting | 50-200 |
| Offices | General and Private Offices | 50-100 |
| Offices | Lobbies, Lounges, & Reception Areas | 5-20 |
| Offices | Mail Sorting | 50-100 |
| Offices | Off-set printing & duplicating areas | 20-50 |
| Offices | Spaces with VDT's | 75 |
Natural Brightness Matters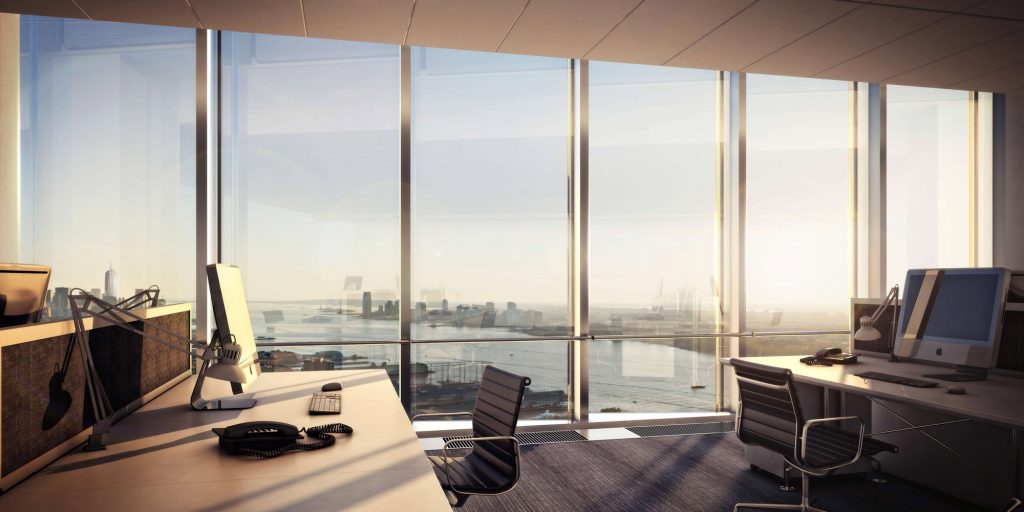 It's difficult for anyone to determine the best lumens for a specific situation because each situation is completely unique. But In many cases, you're office will have many windows to work with. As a result, the office space may be brighter during certain parts of the day than originally expected leading to unnecessary glare and eye strain. When dealing with ground-level offices, we recommend using brighter lights to ensure the workspace is adequately lit.
In darker environments, 400 to 500 lumens per square meter is recommended for the office space. In any case, you need bright light sources, so pick lights with a rating of at least 300 lumens per square foot.
Regardless, natural brightness of the workspace matters and you should try to incorporate it into your office space.
How Bright Should Office Lighting Be?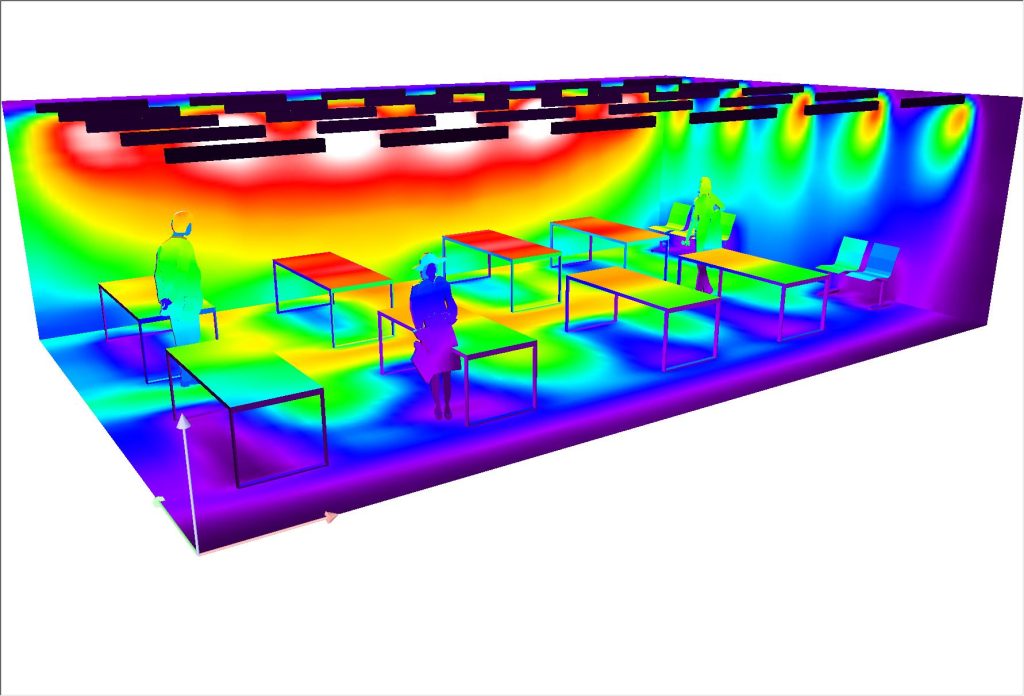 Besides getting the right lumens, it is essential to achieve the perfect lighting placement. If you have a 500 lumens light behind your cubicle, you may not be able to see your keyboard well because the light may be blocked by the wall of the cubicle. Typically, an office desk should have the full 500 lux of lighting, which can be achieved through task lamps. All direct surroundings should receive a minimum of 300 lux.
If you're feel your desk doesn't have enough lux, a 1,000-lumen desk light should be enough to provide 500 lux in your immediate work area. We have a great guide on selecting the right fixture for your computer desk. Get the right placement to ensure every workspace in the office has enough light. Usually, overhead lights are best for managed workplaces although supplement lights may be needed in some cases.
Recommended Lumens For Your Office Lighting
In general, office managers should make sure that each workstation has at least 500 lumens for each square meter of space. Getting the perfect lighting will provide countless benefits besides allowing the worker to see everything sufficiently. An adequate lighting system will also guarantee that workers remain alert, energized, productive, and creative. Again, the United States General Services Administration recommends at least 500 lumens per square meter.
Get the perfect combination of ceiling fixtures, task lights, and proper layout to ensure your workers have enough light to excel for your business.
Frequently Asked Questions
How Much Office Lighting Lux Is Recommended?
For lighting standard for office environments you want around 300 to 500 lux or 30 to 50 foot candles. This standard is set by the GSA (U.S. General Services Administration).
How does natural brightness affect office lighting?
Natural lighting can greatly affect the brightness of an office and plays a significant role. If your office has large windows you may require less light from fixtures to achieve the required amount of light. In that case, we would recommend getting dimmable fixtures as they can be adjusted based on the natural light coming in through the windows.
How Do I Measure The Lumens Needed?
To measure the lumens needed, lighting designers use a light meter (AKA lux meter) but if you're not going be using one regularly there is a simpler option. Most, if not all, smartphones have a built in sensor that can be used to measure lux and foot-candles using an app. I recommend taking off your phone case as the sensor is usually located on the edge and make sure your screen protector isn't blocking it. Also it's important to wipe down the sensor to ensure there is dirt or dust impeding any light.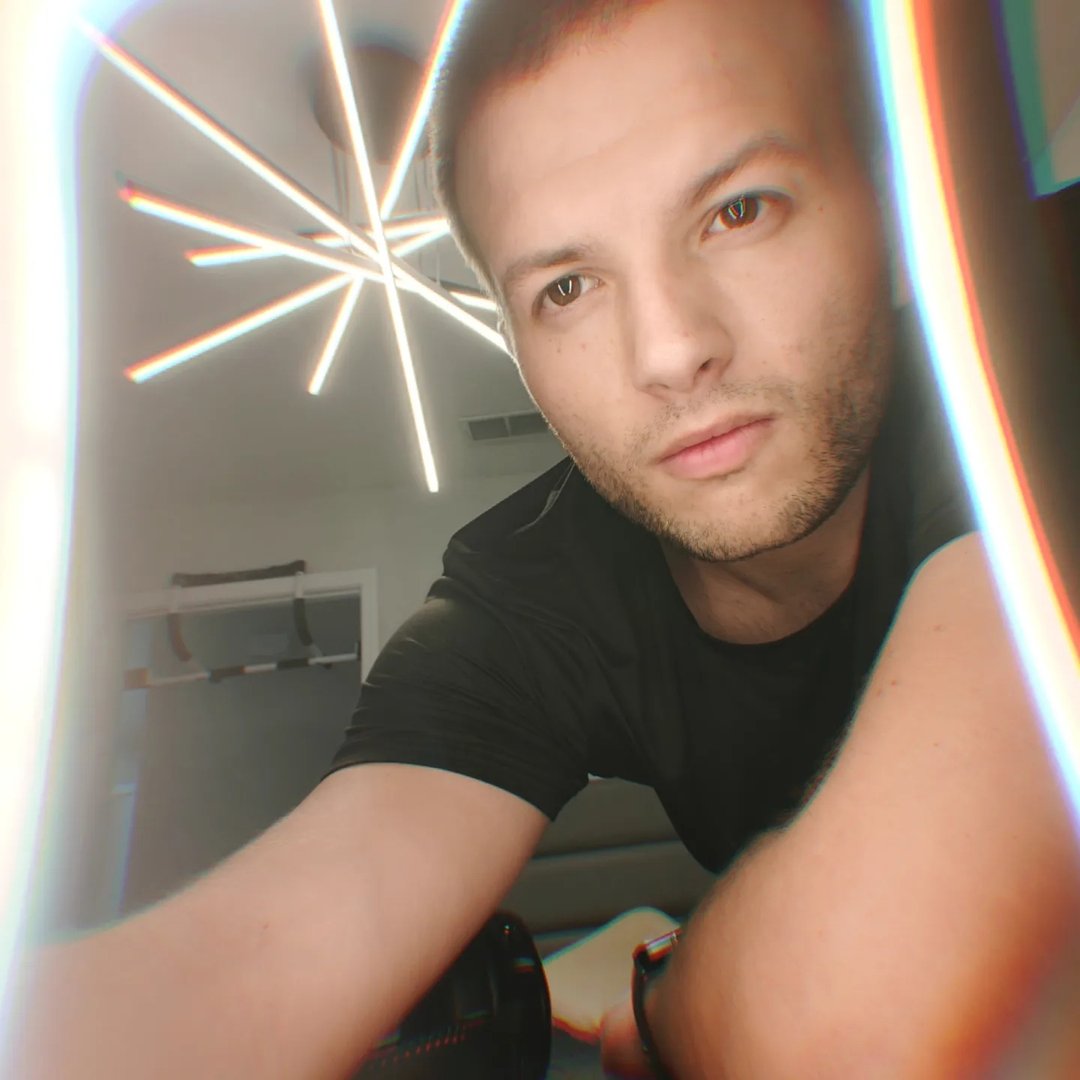 I have been the project manager for Modern.Place since early 2016, spending three of those years working overseas on the manufacturing & procurement side of the LED lighting industry. Constantly learning and passing on knowledge to others while excited for what the lighting industry will involve into next.