Pendant lights are essentially long metallic, piped light fixtures, that are commonly utilised as ceiling lights. They have bulbs at the end of the long, metal pipe or rod and are usually aimed downwards. Sometimes, these lighting fixtures even have long chains in place of metal rods.
Modern Pendant lights fittings are generally utilized in rooms that have raised ceilings to ensure the brightness reaches all the parts of the room evenly. These types of lights are also used to provide lumination over dining tables, kitchen tables, study tables, and also bath areas in bathrooms. They can have conical covering made up of glass, metal or fiber. Lamp shades made of fabric as well as paper can also be chosen. They can also be utilized as light focus fittings if the shade consists of a small circumference, but, larger shades can easily provide light for wider areas. Below is a list of disfferent Modern pendant lights;
Chandeliers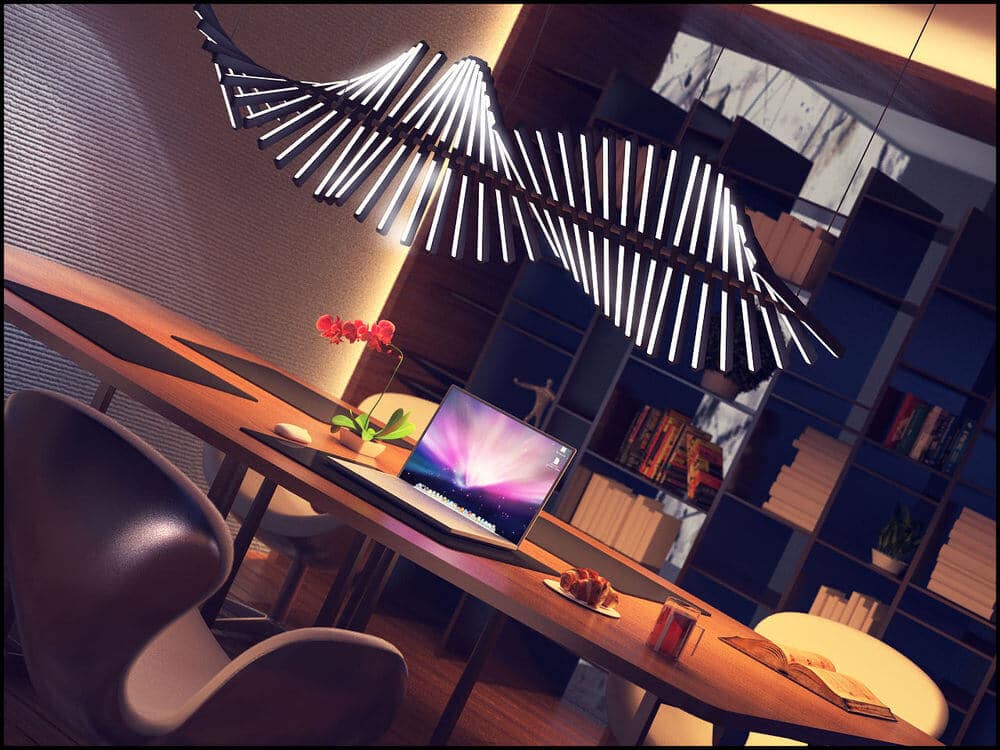 Chandeliers usually have a minimum of three bulb holders, and the number of bulb holders can be as much as 20 or 30 as well. Some ceiling lights even have shades made of fabric and papers to attenuate bright and powerful luminescence. Usually, most centerpiece ceiling lighting have some kind of covering for the lights made of glasses or crystals or fiber molds. The standard ceiling lighting have metal light fixtures which can hold any sort of light bulb while modern versions include fiber mould fixtures which are exclusively intended for energy saving light bulbs.
Chandeliers are centerpiece decorative lighting fixtures which are usually branched and also have three to over thirty light slots with metal and glass, crystal or ceramic ornamentation. These ceiling lights happen to be in use since medieval times. The lighting in chandeliers is caused by refraction of light through these ornamentations. Large halls in hotels, public buildings, and galleries usually are decorated with extravagant chandeliers. A number of the palaces have chandeliers that are lit with candle lights.
Metal Pendant Lights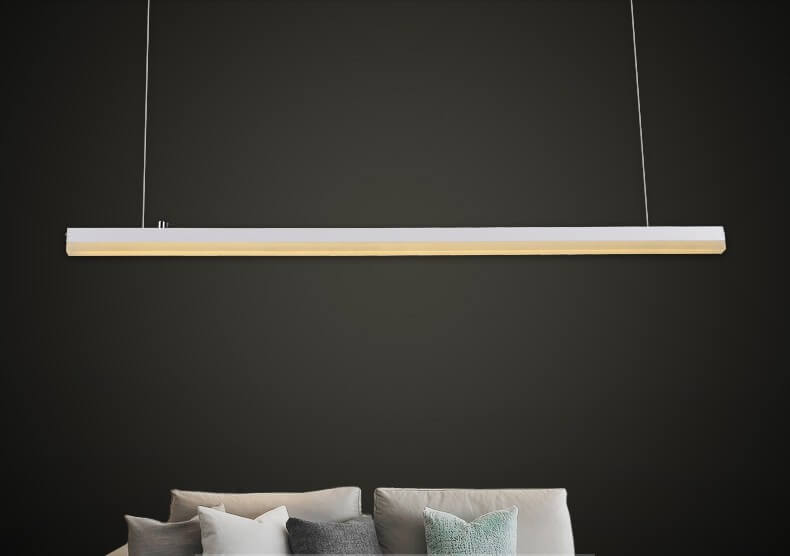 An additional type of ceiling lights is the metal pendant light that has long metal pipes or rods to hold the lighting fixtures from the ceiling. They are normally used in places with a high ceiling to ensure the light can easily reach down below. Usually, they are utilised to provide illumination above dining tables or above kitchen slabs or utilized as entrance lights. Pendant lights may also have lamp shades made from fabric, paper or even stained glass.
LED Downlights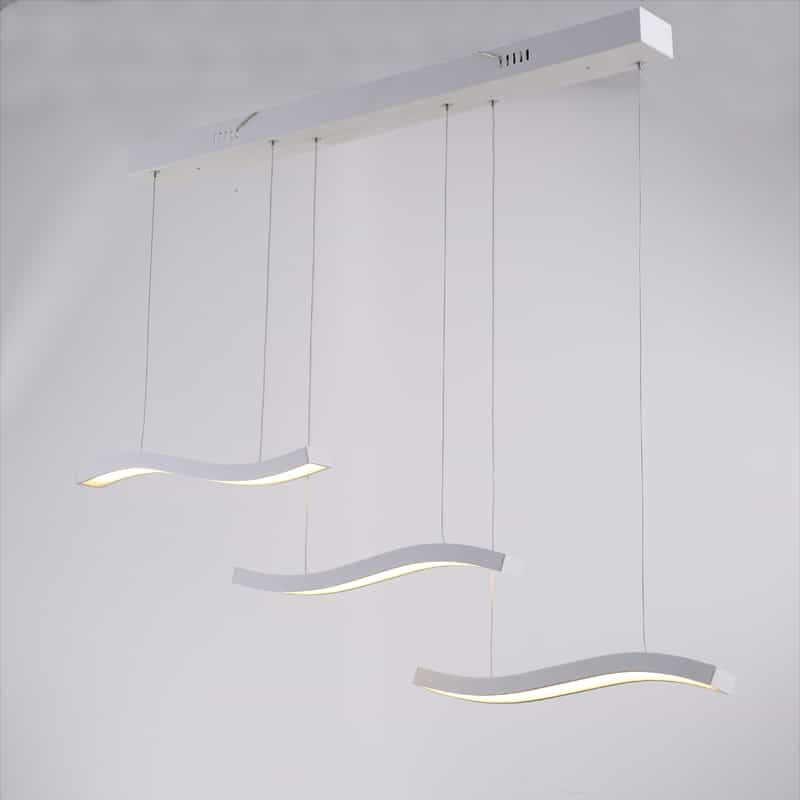 LED downlights are inbuilt lighting system exclusively used on ceilings of a room. The downlights can be a single big centerpiece light fixture or can also be multiple mini downlights fixed in a particular order as border lights or as assorted distributed lights on the ceiling; this ensures evenly spread out lighting and thus it the most desired lighting design used on the ceilings of commercial buildings.
Top View Lamps
Top view lamps became popular after the introduction of contemporary lighting. Top view lamps are a form of ceiling lights where modern light fixtures have LED tubes that are twisted and arched to suit the shape of the lighting design. The top view light fixtures can be made of different colored stained glass to gel with the wall color and also to give a trendy and vibrant look.
Spotlights
Spotlights are also used as ceiling lights. Most of the corridor ceilings, bathroom ceilings, kitchen ceilings and dining room ceilings have spotlights to highlight a particular spot or area with focused lighting. In living rooms spotlights are used to highlight are work and exclusive decorative pieces.
The paper lights are commonly seen in gardens and entrances of houses since colorful papers give a vibrant and energetic look and feel to them.
Ceramic Pendant Lights
Metal and ceramic lights are popular because they are cheap and durable and can easily be cleaned and maintained. However, metal lights are not used outdoors and bathrooms to avoid corrosion. Modern lights use corrosion free materials like fiber molds that are durable. On the other hand, various types of fabrics are also used to make the shades of these lights. Fabric lights have hardback on which the fabric is glued to give them an authentic and ethnic look.
Places suitable for pendant lights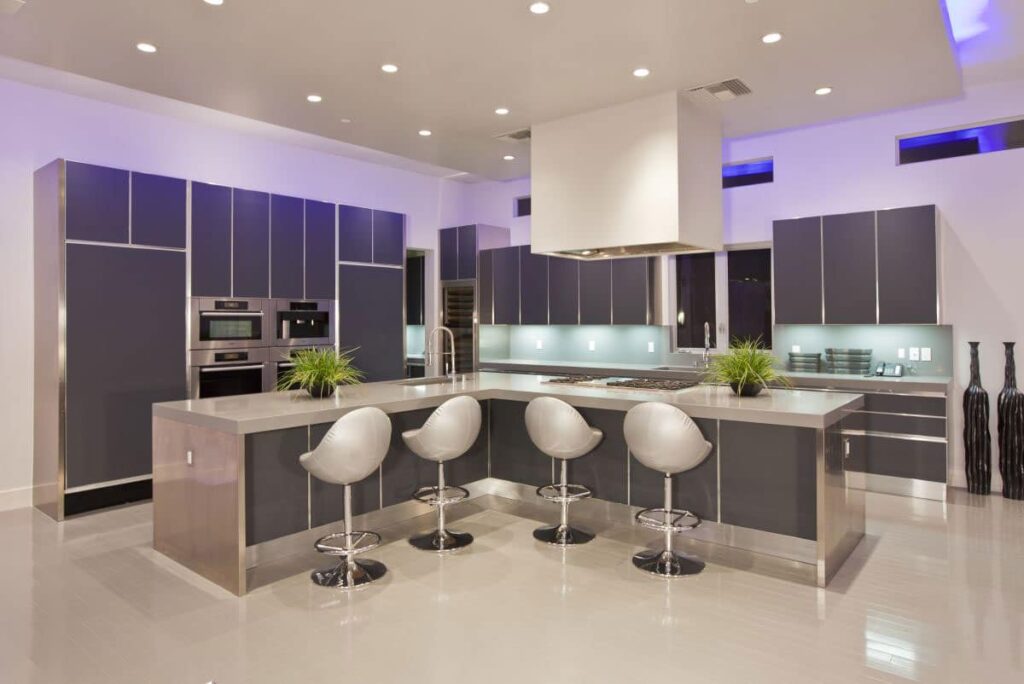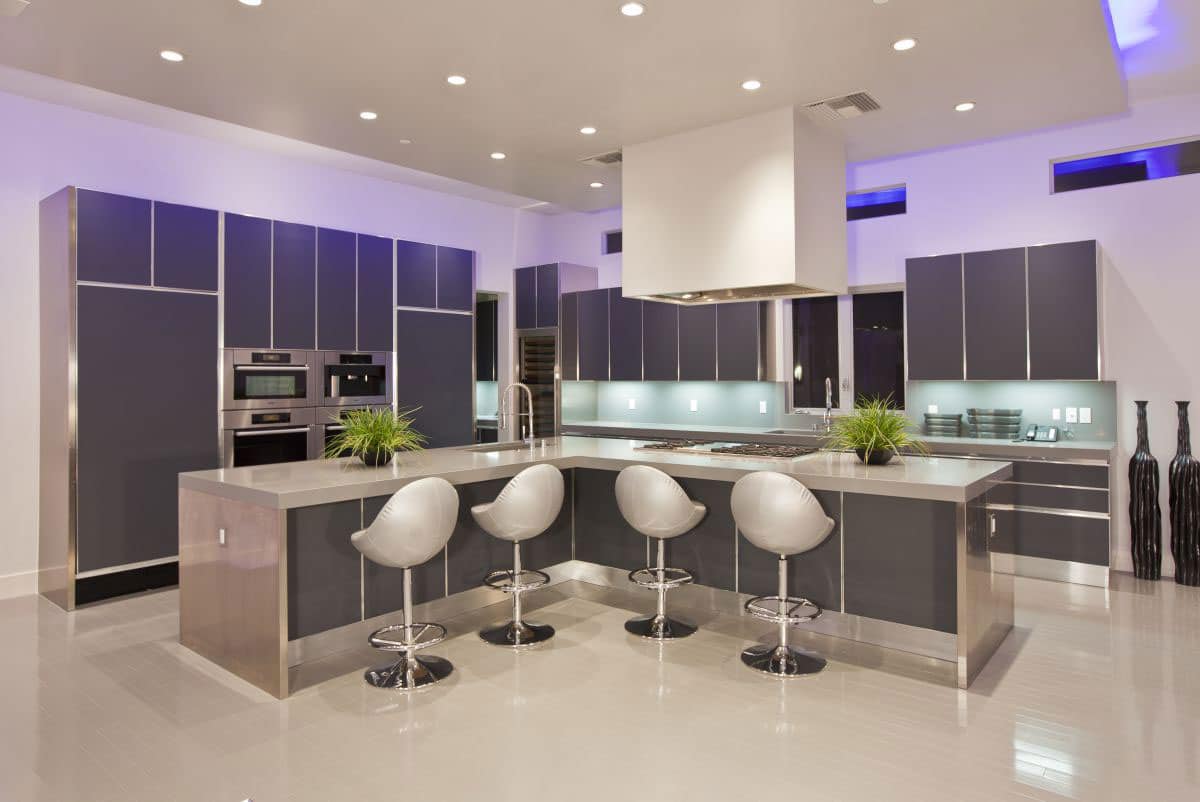 Pendant lights used in living rooms are usually hung above the low seating areas so that the light can reach the lower levels of the room. These lights are invariably used above the dining tables to give a spotlight effect to the dining area. If the dining table is bigger, two or three lights can easily be hung above the table to give it a distributed lighting effect.
Kitchen lights are usually placed above the cooking area and above the cutting table to enhance illumination during food preparation at nights. These are mainly placed above the breakfast tables as well.
Bathroom light fittings generally have these hung above the bath area because the bath tub is positioned at a lower level comparatively. They can also be used in bathrooms as centerpieces.
Final Word on Modern Pendant Lights
You will find various kinds of pendant light fittings as per the kind of shade used as well as where they are placed for illumination. Modern Pendant lights fittings can be made of glass, metal, ceramic, fiber, paper or maybe even fabric. The other kinds that can be found all across the UK are generally living room, kitchen, dining room, and bathroom pendant light fittings, just to name a few.
The ones made out of glass are either plain glass or colorful stained glass that can be in the shape of a cone or a dome. The stained glass ones are used to match the setting and color theme of the room, whereas lights used in balconies and gardens usually have glass domes for total protection against harsh weather.
Ceiling lights are lights which can be fitted on the ceiling of the room to be able to facilitate distributed lighting to the whole room. Distinct kinds of ceiling lights according to the lighting style are chandeliers, pendant lights, LED downlights, top view lamps, spotlights, etc. Chandeliers are ornamental lights useful for beautifying the ceilings and thus need exclusive lighting design to match the size of your room and also to give plenty of illumination.