Choosing the right lighting fixtures for your living room can be challenging and frustrating at the same time. It is a focal point of your home and developing an overall lighting for your room is paramount.
It is necessary always to have three levels of lighting in your living room. If your living room is made from wood, it is recommended to have a high degree of illumination. For the medium level, wall sconces are the best option.
Low-level lighting can be accomplished using floor lamps and other small lighting effects, though. The LED lighting strips can also pump up the style of your living room.

Overall Plan for the Living Room
It would be an excellent idea to emphasize the ceiling of your living room with LED light strips. This can function as mood lighting because it can transform a dull living room into a lively one. You can find a different style of LED light strips in Modern Place's website.
On the hand, recessed lighting fixtures are perfect for side tables that are mid-ranged. You can also add wall sconces that will surely enhance the aesthetic value of your living room. It works well with different materials such as metal, wood, or fabric.

No Over Lighting
Light fixtures are real components to your living room, but they can also create chaos if you use them excessively. It is recommended to use lights specifically rather than over-killing the space with lights.
It would be much better to find a splendid piece of the central pendant and add few wall sconces. As an alternative, you can go for an elegant chandelier in the middle. Don't forget to place dimmers when you plan to carry out this style.
Scaling of the Lighting Fixtures
It is advisable to go for over-scaled lighting fixtures if you want to make an everlasting statement in your living room. Small installations would not be able to achieve the impression that you want because it will not be noticeable.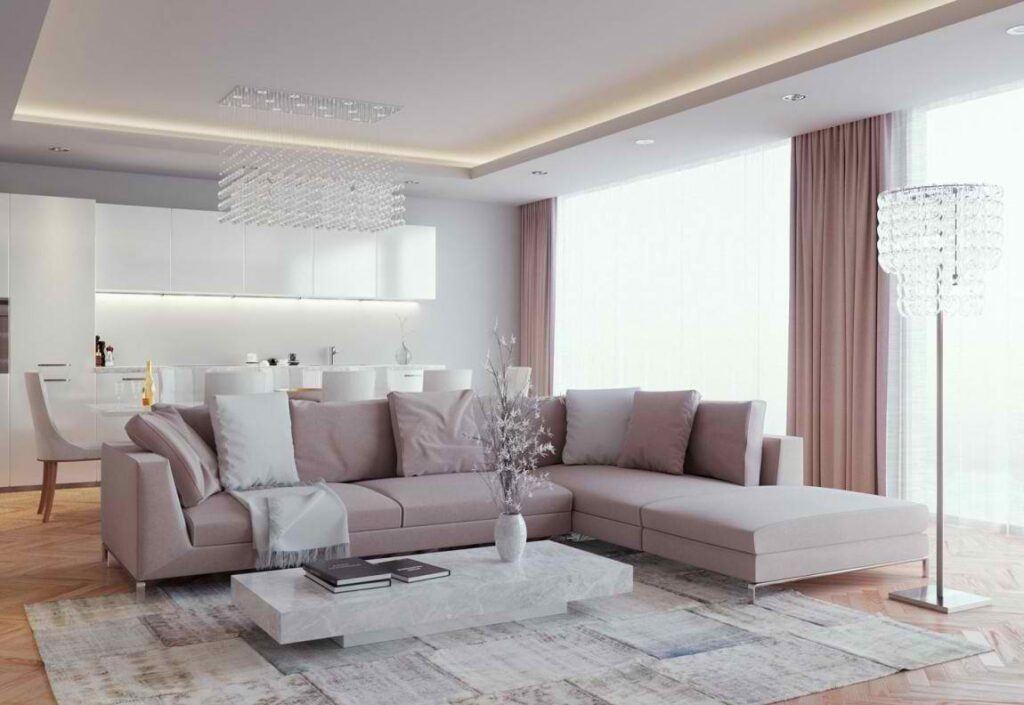 Positioning of Fixtures
Taking note of the positions of your lighting fixtures is important. Everything will go wrong if you do the wrong positioning of fixtures. If you would like to use sconces effectively, make sure that they are not included in the traffic.
Regarding recessed lighting fixtures, try to focus them on table surfaces rather than on chairs and sofas. It won't be fun if they are directed to the head of the person. The best place to put sconces is the fireplace.
Tracing the Room and Anchoring the Room
You can trace your living room's perimeter using sconces. Another alternative is the light strips. This way, you can give emphasis to the ceiling adjoining the wall. Regarding anchoring, nothing beats the classic pendant lights like the Rings of Jupiter.
It is better to keep the amount of lighting fixtures at its minimum because over designing your living room is not advisable. If your living room is small, it is better to opt for task lights since they are the best options.
LED Lights for the Living Room
Eco-friendly LED lights are versatile because you can use it in different rooms in your house especially the living room. Pendant lights do more than just illuminating your living room. When it comes to elevating your room design, pendant lights can successfully achieve it.
Whether it is for ambient light or design, pendant lights can magically transmute the energy in a particular chamber. If placed correctly, these lighting fixtures can make your living room a beautiful place to live.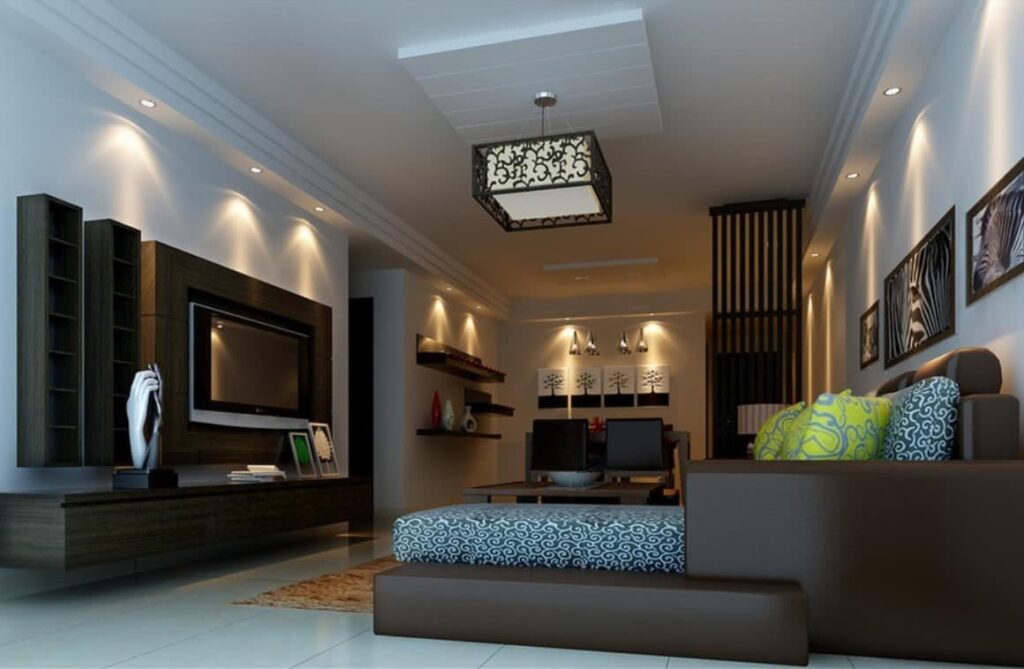 Conclusion
Your living room should be a resting and bonding haven for you and your family, so it is important to make it as engaging as possible. Using the latest lighting fixtures is a great way in making a big statement in your living room.
You can choose from a variety of lighting fixtures in the market because you can customize them to your desired look. If you know all the elements to work on, then it will be easier to create an impressive living room.
Indeed, the living room deserves to have lighting upgrades because it is the busiest place in your home. Decorate your living room following this advice to yield a better outcome.