1. Modern Wave LED Pendant
This is probably our best selling consumer/home light bringing light into thousands of homes in North America. Perfect for kitchen lights and great for high ceilings as it can be adjusted from 4 feet down to only 2 inches.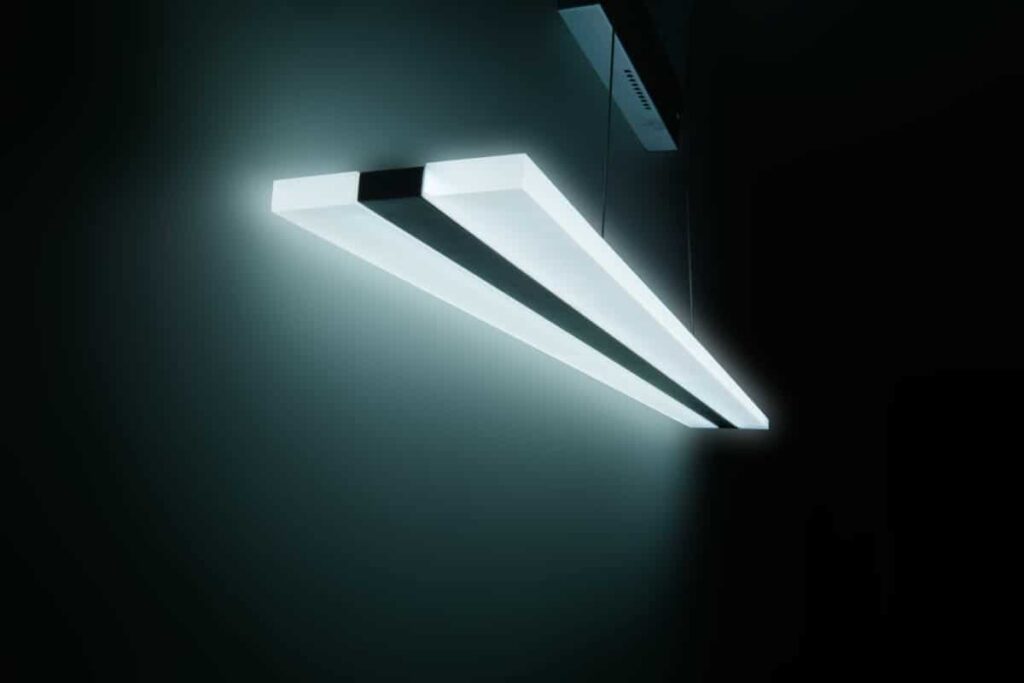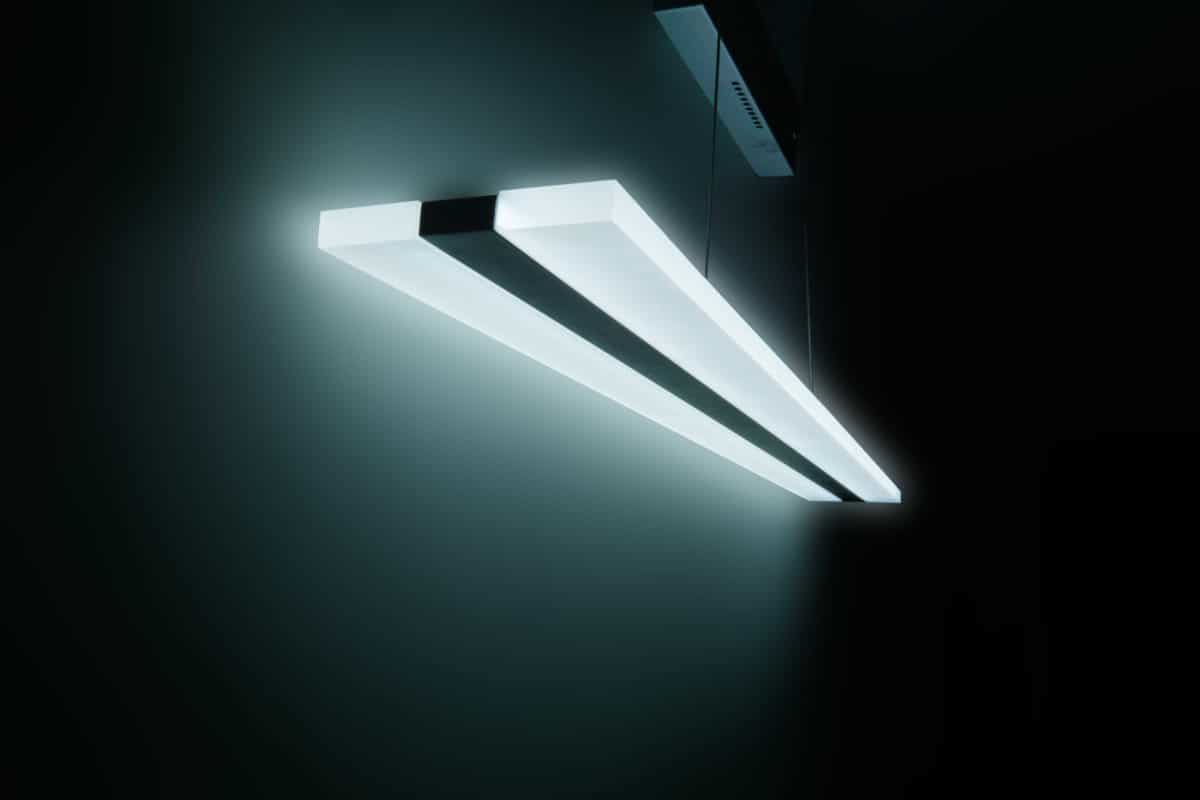 A hot seller for both office and home use, this light has been a surprising hot seller! Originally we bought 15 units to test and after 3 weeks (2 weeks of crickets), we were sold out and scrambling to get more inventory.
3. Linear Office LED Slim Light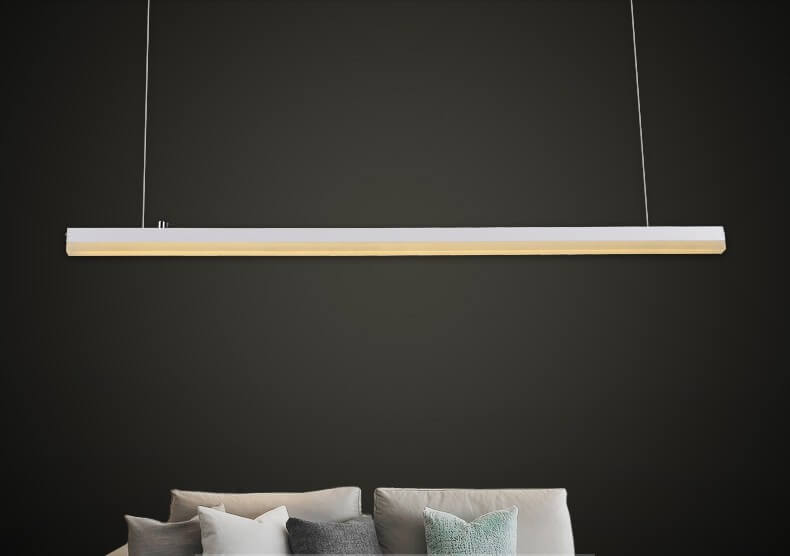 Although not as bright or wide as some of the other models mentioned in this post, this light is sure to be a great centerpiece supported by other lights (such as recessed lights). This light supports around a 10 foot by 10 foot space without issue but it's primarily a down light, make sure you hang it high!
4. Three Wave Kitchen Pendant Light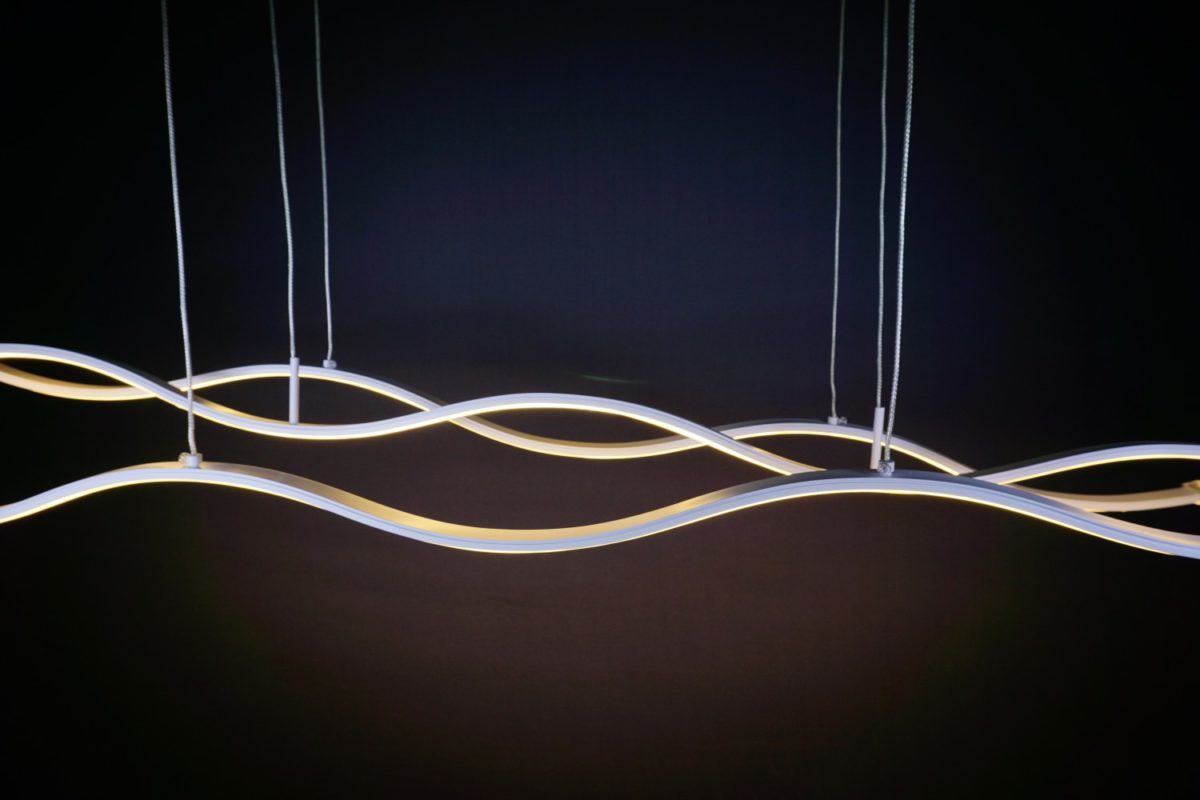 One of our newest (and greatest) pendant lights is sure to be bright enough for any kitchen – three pendants in one! It's sure to fit any kitchen island or dinning room table while impressing guests at the same time.