Choosing the perfect light fixture is never easy. With all the different styles, designs, options and considerations, committing to a the perfect light fixture can be hard for even the most decisive person. Today we've compiled some tips on how to make the selection process easier.
1. Group The LED Light Fixtures Into Three Groups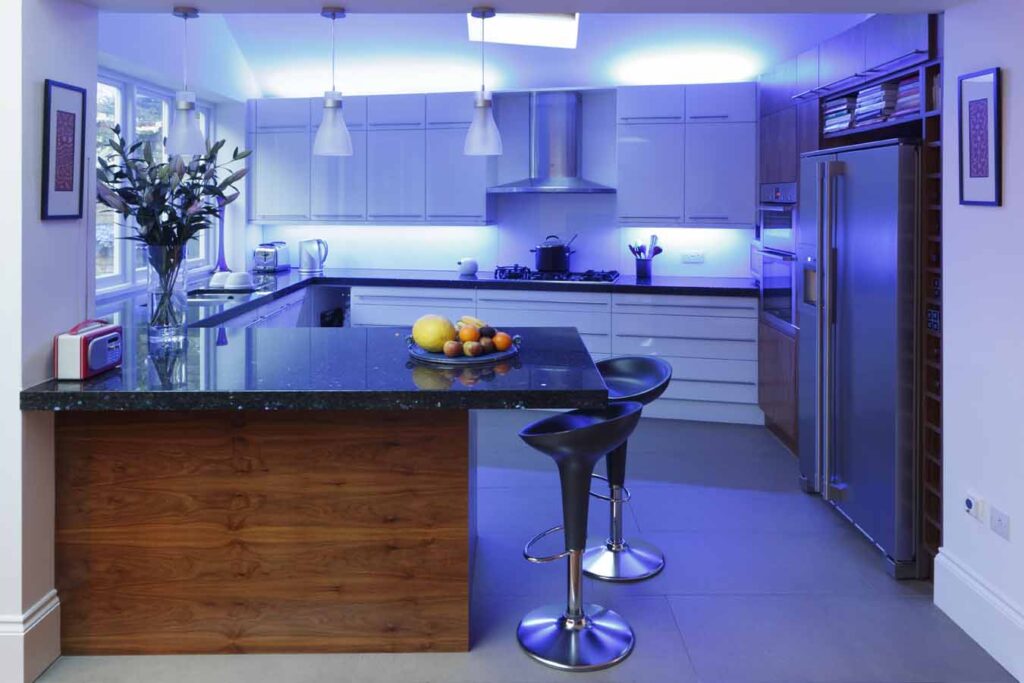 Name those groups "AAA, AA, A" or "Absolutely love, love, like" ….. got it? Now Cross out group A aka "like" . You don't want something in your kitchen you don't at least love. I personally hate the feeling of wondering "what if I bought the other one" , over the years I've learned that not going all out on some things will ultimately make you regret it. Now that you have those 3 groups, group the fixtures you like by price – high, middle, low but never out of your price range.  I suggest doing all of these steps in some sort of software like a spreadsheet with photos or Coggle.it . You want to see the options all in front of you. Now hold on to that list, it will come in handy in a second.
2. Look At / Imagine Your Kitchen
If your planning to remodel, this will take some imagination, but imagine or look at your current kitchen right now. Take note of colors, materials, and the feeling it's giving off when you come in – write them down. When you're looking at a light fixture online, the idea of it might be great but in the wrong house it just looks completely out of place. If you take a look at the image above, those pendant fixtures fit the kitchen really well, even though in other environments they would be considered "old style".
3. Score It!
Now, take those 2 lists of fixtures based on price and how much you like them. Add 3 points for "A", 5 points for "AAA"  to the corresponding lights.  Then add 5 points for cheap or low end, 3 points for mid priced, and 1 points for high priced fixtures. Take the top 30% (who knows, maybe you're deciding between hundreds of styles) according to their scores, in my case its 4 fixtures. And now narrow down your choice by matching materials, colors and feel of your kitchen to those fixtures. Lastly, if you still have a hard time decided, ask your friends! If you see overwhelmingly positive comments about a certain style, this will make you in turn like it also.