If you've ever thought about investing in a kitchen or restaurant centerpiece, the Modern.Place Wave Light would be the best $200 you could spend. It's low profile yet impressive design makes any room stand out and shine. Here we go over some key features of our Modern Wave LED Pendant.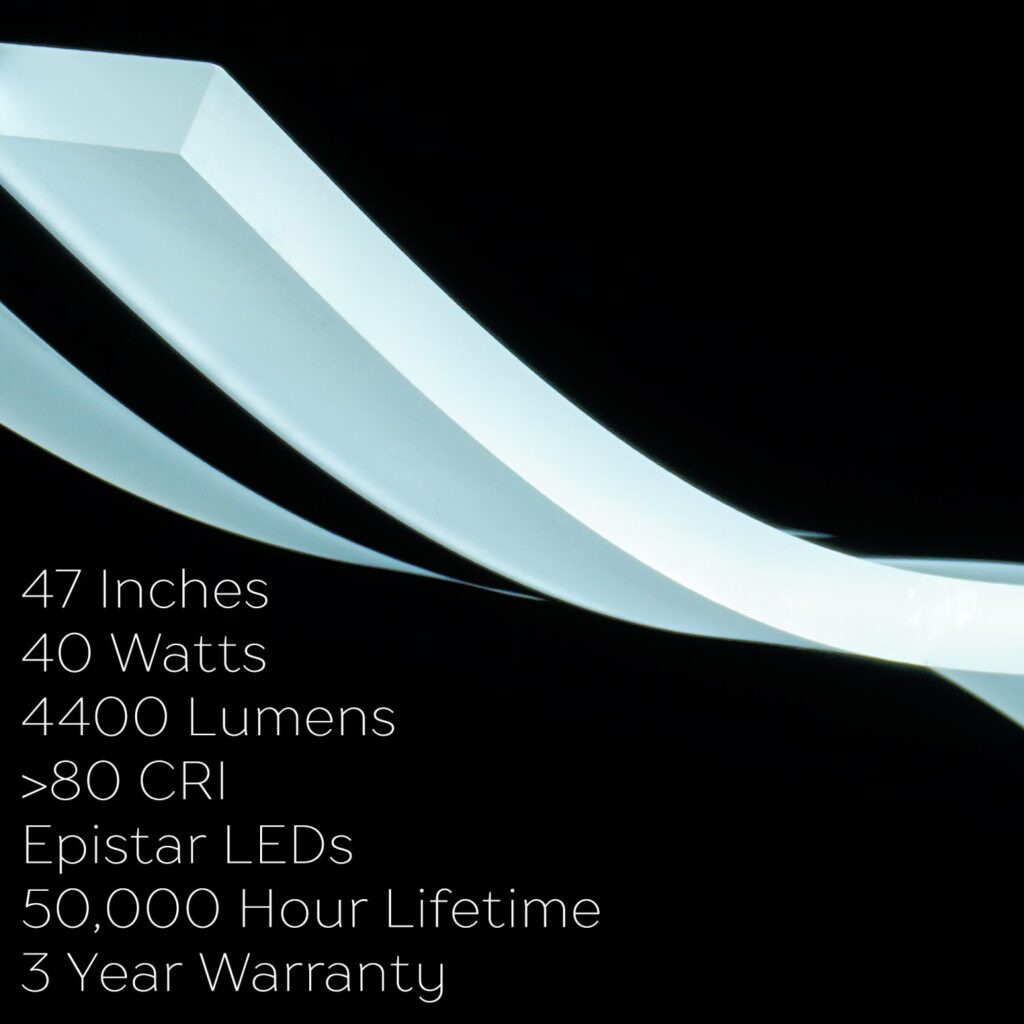 As stated above, the light only runs 40 watts but puts out a whopping 110 Lumens per watt with the Epistar LED's inside. This puts the light at a total of 4400 Lumens which is plenty to light up kitchens and living rooms, and perhaps barns in Texas. We actually installed this light for photographs in our warehouse and since switched to our own lighting because it works so well! We rather run 2 x 40 watt lights than 2 x 120 watt bulbs , and our lights look so much better (100% Bias).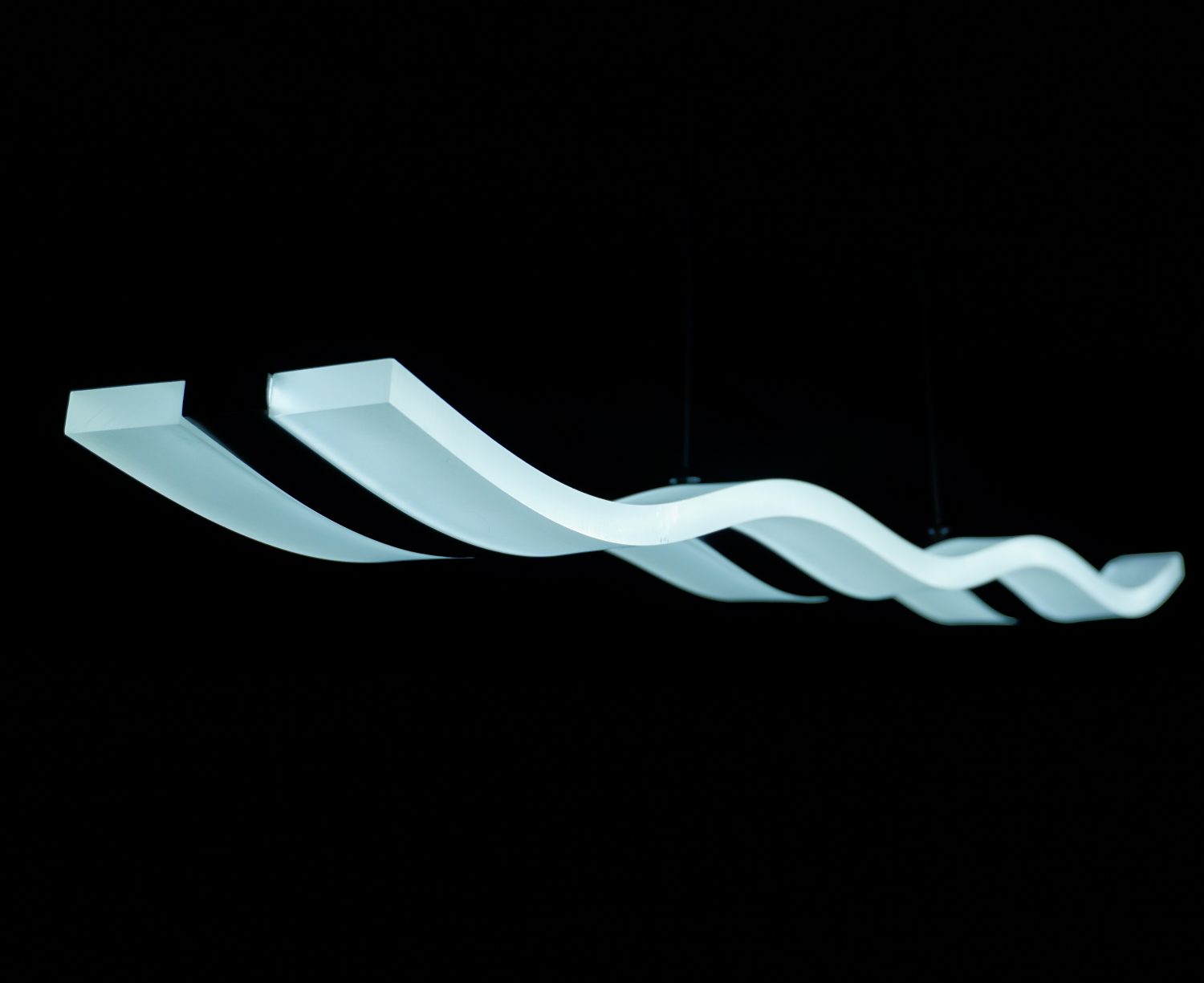 Now one downfall is that we CURRENTLY do not offer dimmable LED drivers, they add to the cost and only a small percentage of people want them – sorry. The drivers inside of our lights are Meanwell APC drivers, considered to be top performers for standard LED fixtures. The Epistar + Meanwell combo is goes really well together and both of them come with 5 year warranties (on our end) – and we pass on a full fixture warranty of 3 years to you, no questions asked.
The design seems to be what catches most people's eyes. We currently carry both a 47 Inch and 39 Inch of the light, we personally prefer the 47 Inch as it looks more like a wave than a single S shape light. The best "sister product" to this light is the 47 inch Bar version (SKU:MP-002) which looks very similar but a straight design.