While lighting comes in various styles and designs, there's several types of lights that you might want to decide on while designing or renovating your kitchen. Some designs come with both pros and cons along with complimentary features to enhance your cooking (or microwaving) experience. There is always the option to go with the cookie cutter option and just leave it to the contractor, but most will admit, that's absolutely boring. Right out of the gate, you need to decide on the specs that match your vision – and stick with them. There are three things to settle first: color temperature, CRI, and light features.
The Three Things To Decide On First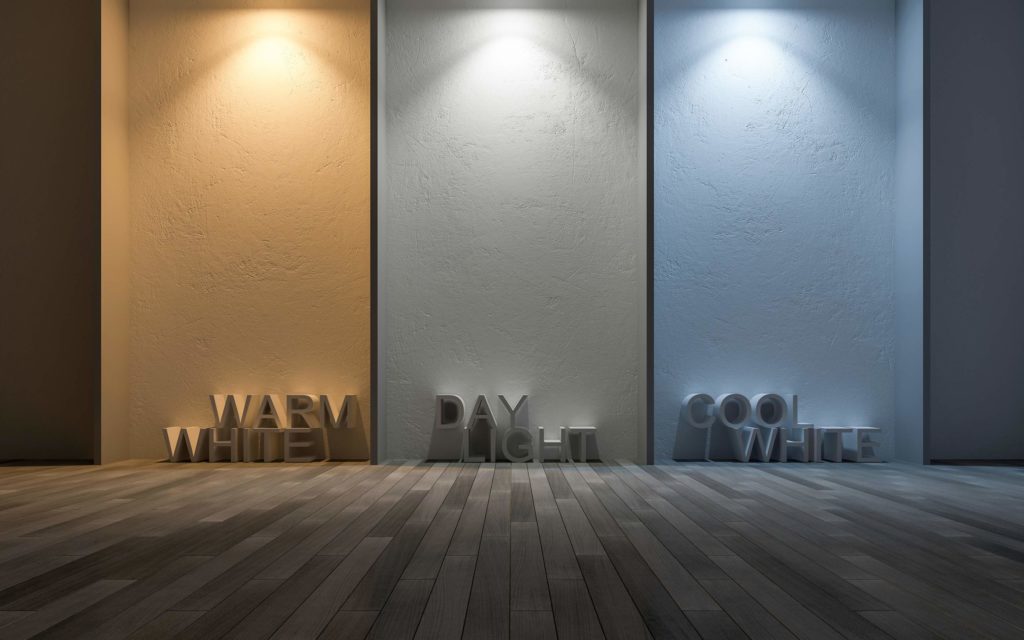 Color temperature is both a preference and a necessity depending on the style you're shooting for. While pizza can be eaten both hot and cold, some foods like gravy are not. For example, a vintage style kitchen won't shoot for anything except warm white. If you really can't decide, there is an option we have on many models called "Tri-Color Dimming" which allows you to change your color temperature with a click of a remote. This feature can adjust your CCT from 2700K (Warm White) to 6000K (Cool White) or pick anything in between.
CRI is quite simple, it's just how well the light represents the true colors of your food, surfaces, and so on. We have a quick simple guide on Color Rendering Index found here. Most current gen LED lamps have CRI over 85 (all of our fixtures are minimum 85) while incandescent bulbs are 95+ by default. The biggest offender is cool fluorescent bulbs which come in at 62 – "absolutely disgusting" – Gordon Ramsay & Modern Place.
There are too many light features to list but the biggest ones are as follows: dimming, color temperature changing, and smart home integration. Of Course you could get wild and search for lights with built-in speakers, clap to turn on functionality and so on.
Our Recommendations
The most common types of lights in the kitchen today are pretty easy to list: island (ceiling & pendant), recessed, and bar pendants. While those are all great, consider some out of the box options such as LED strip accents to provide some mood lighting and prevent toe stubbing while sneaking in midnight snacks. These strips have a variety of options and features mentioned above.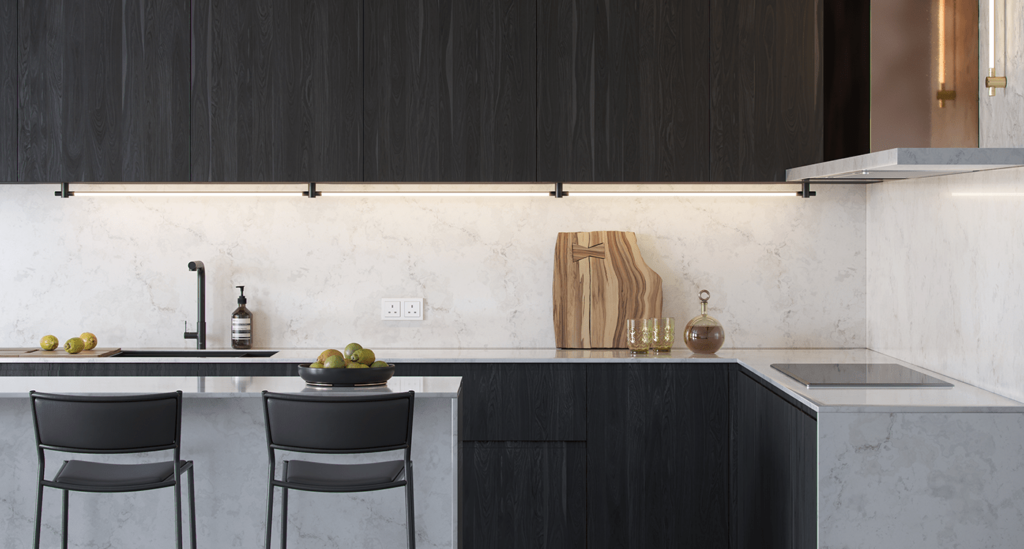 Another option can be under cabinet lighting which has been getting more popular in the last five years. They can be a good stealthy option to give your counters extra lighting with the only downside being trickier wiring. You could also mount them above your dishes and tableware if you have glass door cabinets to give them extra focus while distracting visitors from the pile of dishes in your sink.
The final point to drive home and into your beloved cooking area is to not go overboard. Too many lights is just as bad as having not enough. We hopefully all have a friend that has a good sense of interior design and brutal honesty which can tell you if you've veered too far.